AI in News Media
By Liang Moung, Head, Digital Technology, Singapore Press Holdings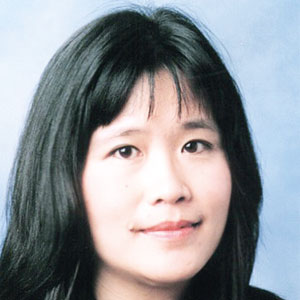 Liang Moung, Head, Digital Technology, Singapore Press Holdings
Introduction
News media companies like Singapore Press Holdings (SPH) continue to be faced with rapidly accelerating technology innovation that will profoundly impact the business. Major disruptions are already happening in the industry due to evolving content consumption patterns, competition from Facebook and Google, and emergence of innovative technologies. In this dynamic global environment, news media companies must evolve and change.
Artificial intelligence (AI) is currently one of the most widely discussed and hyped technology. At SPH, we are convinced that AI is no longer a hype. AI has become a game changer which will profoundly impact the future of our business. The ultimate goal is to exploit AI to automate workflow processes and better connect with our customers to drive efficiency, customer engagement and revenue.
Opportunities
AI and machine learning are presenting huge opportunities in the entire news publishing value chain: Content creation - Content distribution - Content consumption.
1) Content Creation
AI deployments to automate newsroom processes and increase productivity of journalists are on the rise in the news
media industry
. Intelligent tools to scan, predict, surface trends for story production, conduct automated fact checking will assist journalists to do their jobs better with greater speed, accuracy and scale.
Publishers such as Associated Press, Washington Post and Yahoo! Sports are already using AI to automate story creation relating to financial reporting and sports games results. At SPH, we are exploring the use of AI tools to partially automate data into text stories as well as text into videos. The use of robot-journalism is especially suited for routine and laborious writing of news articles that are data-rich and follow a structured template. Journalists can then be freed up to focus on creating more in-depth stories.
News media companies must leverage the power of AI across the entire value chain to drive deeper customer engagement and improve monetization

To increase newsroom efficiency, we also developed an auto-tagger tool to speed up the metadata tagging in news content. The tool was implemented using Grated Recurrent Unit (GRU) neural network model and technologies such as Python, Tensorflow and Keras. We trained the neural network using data from past archives of news articles that were manually tagged by the journalists.

2) Content Distribution

Customers are interacting with news across different media channels and devices. Publishers have to follow their customers and push the right content to the right audience at the right time through the right channel. Digital news at SPH is currently distributed through websites, mobile apps, push notifications, messaging apps, email newsletters and social media platforms. AI tools that analyze user and content data to provide actionable insights on when and where to promote a story will help publishers to optimize traffic and improve customer engagement.

Publishers including SPH are also experimenting with news delivery through AI-powered chatbots and voice-enabled smart speakers such as Amazon Echo and Google Home. This allows publishers to reach new audience through a conversational and frictionless interface.

3) Content Consumption

Customers expect customization, personalization and real-time responsiveness. Publishers are sitting on a goldmine of user and content data that can be analyzed to derive actionable insights for personalizing a user's journey and uncover potential opportunities.

At SPH, we are working on a content recommendation system that uses AI and machine learning to recommend personalized news based on similar content topics, story popularity, user activity and other users with similar behavior. This will help to increase user stickiness on our news sites and enhance monetization opportunities.

News publishers such as Wall Street Journal are implementing AI-driven dynamic paywall that leverage user browsing data to predict a user's propensity to subscribe. Content access rules and marketing messages will be personalized depending on how likely users will convert to become paying subscribers.

Challenges

The opportunities of AI to transform news media business are huge. However, there are also challenges to AI adoption. Implementation of AI requires large amount of investment in terms of technology, infrastructure and talent.

At SPH, we started AI experimentation by leveraging open source natural language processing software and ready-to-use machine learning algorithms. Service providers such as IBM Watson, Amazon and Google also enable companies to jumpstart AI experimentation via easy–to-use APIs, tools and cloud-based services.

To overcome the shortage of AI talent and better manage complexity and risks, we collaborate with AI technology partners in implementing the content recommendation engine. SPH's ready availability of training data (news archives) coupled with partners' expertise to customize the machine learning algorithms will hopefully drive AI deployment and results much faster.