Analytics, AI and Insurance
By Vishnu Nanduri, Head of Data Analytics, (Non-Life), India, Japan, Korea, and Southeast Asia, Munich Re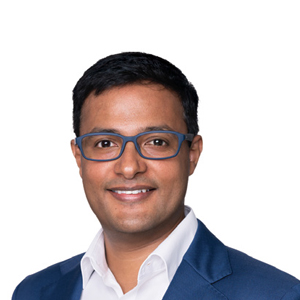 Vishnu Nanduri, Head of Data Analytics, (Non-Life), India, Japan, Korea, and Southeast Asia, Munich Re
Across the
insurance industry
, the consensus is that data-driven decision making is taking center stage. However, the pace of digital transformation varies dramatically across Asia, with some companies already at the cutting-edge of analytics (e.g., Artificial intelligence (AI)-based claims processing triggered by images), while others are just starting to set up data warehouses and data lakes. Analytics is fundamentally transforming how we think about day-to-day insurance activities.
Every aspect of the insurance value chain has the potential to be augmented, modified or upgraded by the use of analytics. While the insurance industry has always been data-centric, the advent of the era of high-performance computing, cloud-based storage platforms, advanced algorithmic capabilities, and smart API services; data-driven decision making is now becoming fundamental to maintaining and gaining a competitive edge.
The key components of a typical insurance value chain are shown in the figure below.

Take an example most of us are familiar with: buying car insurance. Imagine that you are filling up an online questionnaire for buying car insurance. The process of assessing your risk profile is known as underwriting. To accept the risk (which is you) into the organization, an insurance company will charge you a premium of $X. The pricing for each risk is based on mathematical models developed by actuaries, based on numerous factors. The method of making the sale is typically via a sales channel, in this case, you used the company's website to purchase the policy. The type of sales channel could also be through your bank, through a call center, or through an authorized insurance agent. Now, let's hope that you are a safe driver and do not have any accidents. In case you do, you will reach out to your insurance company to file a claim. The claims team will then look through your policy, review the claims document submitted, and ensure that the claim falls within the purview of the policy guidelines and then approves or declines your claim. Assuming your claim is paid out, you reach out to the customer service manager and thank her for the great service. If on the other hand your claim is denied, you may feel disengaged in regard to the insurance company. You might then vent to the customer service representative via chat, email, phone, or to the public via social media.
Every aspect of the insurance value chain has the potential to be augmented, modified or upgraded by the use of analytics
This potential experience is an important aspect of insurance.
Now let's take a look at how each and every step of the above process can be positively influenced by the use of data-driven decision making, i.e., analytics / AI / Data Science, etc.
Underwriting
From an underwriting perspective, what used to be a manual business rule-driven process, is increasingly being driven by machine learning and in some cases even fully automated. Machine learning is being used to optimize and reassess the risk factors being considered for underwriting. Machine learning is also being used extensively for streamlining underwriting questionnaires, forms and also for automating decisions for straight through processing.
Pricing and Product Development
From a pricing and product development perspective, analytics is often used during all four stages of the product development lifecycle, i.e., ideation-underwriting-steady state monitoring-product enhancement. Many product pricing activities, which were historically carried out using generalized linear models, are now being tackled using machine learning models such as gradient boosting or random forests, unearthing potentially new relationships between variables. New insurance products such as trip cancellation protection and on-demand insurance are driven by machine learning models that support pricing activities.
Marketing / Sales / Distribution
Deepening and retaining customer relationships, attracting new customers, selecting best distribution channels, optimizing the product sales strategy, selling the right product to the right customer through the right channel are all areas where machine learning algorithms are providing insurance companies with a significant edge over the more traditional "instinct" and "gut-feeling" driven approaches.
Claims Management
Claims fraud detection and claims straight through processing are areas where analytics can help make significant process efficiency gains and help to positively impact the bottom line of insurance companies. Deep-learning based automated claims processing engines based on damage image classification is often considered the AI holy-grail by many insurance companies. Such efficiencies also help to remarkably increase customer satisfaction and positively impact customer retention.
Customer experience management
With the emergence of millennials as one of the dominant segments for personal insurance purchase in many Asian countries, significant emphasis is being placed on efficient customer engagement and service. Analytics techniques such as natural language processing and related deep-learning and machine learning models are being used on text data and social media data to extract hitherto unknown insights. Intelligent chatbots that can understand text, context, intent, and semantics are now becoming the de facto interface to many insurance companies to answer both basic and advanced policy and claims questions from customers.
The insurance industry has not been a first-mover in embracing data-driven decision making, but it does have the advantage of learning the lessons and avoiding the mistakes made by other industries - it's a great time to be part of AI and Analytics in the insurance industry.