Cognitive Technology is Here to Rival Our Human Performance
By Salvatore Trimboli, Chief Technology Officer, Baillieu Limited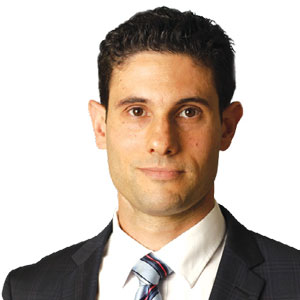 Salvatore Trimboli, Chief Technology Officer, Baillieu Limited
It learns to come to its own conclusions and understands complex content. It engages in natural dialog with people to enhance human fundamentals with the execution of non-routine tasks.
We might remember the Deep Blue case, the supercomputer that defeated the legendary chess player Garry Kasparov in February 1997. It was an impressive contest between human and artificial intelligence which marked the first victory of a computer against a reigning champion during a tournament.
It was a time that certainly provoked many more discussions across multiple industries about the forthcoming rise of the machines and how technology will challenge and change how we operate in business.
A more recent use case was at the May 2018 Google conference as it showcased the AI assistant being able to make a phone call and have a conversation to book in a haircut on someone's behalf.

Contradictory to this outline, By 2030, we could be looking at another 8 to 9 percent of jobs in that time period that simply don't exist today according to the 2017 MGI report.

Longer term some jobs are likely to go away,as they do in the wake of any major technological advances. However, it's the nature of work that changes. The key is to transition human labour alongside digital labour to improve overall productivity and develop the age of newer types of work. It will free up time to be more 'value' inspired by automating sensible tasks.

In financial services, Natural Language Processing (NLP) technology which analyses text for meaning is being used to read employees emails to detect internal fraud and align compliance. In advanced scenarios it can analyse a new regulation, extract meaningful terms and determine and even assess which products might be at risk of noncompliance.

In our business we have found a shortage of talent with technical skills and experience in artificial intelligence.

The lack of in-house talent requires us to burst externally whilst we train our teams and develop a pool of AI experts.

Technology transformation and change management requires us to challenge and redesign the way we work.

Our priority should be for all businesses to roll out up skilling programs to promote continuous improvement. Learning and refinement then becomes part of the"business-as-usual" culture.