Cognitive Technology: Keys to Unlocking the Future of Business
By Steve Ng, Vice President, Digital Platform Operations, Digital Group, Mediacorp Pte Ltd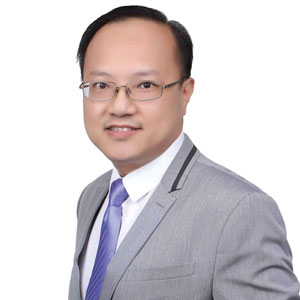 Steve Ng, Vice President, Digital Platform Operations, Digital Group, Mediacorp Pte Ltd
Not too long ago, self-driving autonomous vehicles, artificial intelligence, and optical identity recognition via real-time retina scans were nothing more than pipe dreams. Even the concept of "previsualized" crimes, as seen in the 2002 science fiction movie Minority Report, seemed like pure fantasy. No one would have imagined that in less than two decades, some of these movie ideas would become a reality.
As products of the field of artificial intelligence, cognitive technologies have the capacity and capability to perform human tasks such as driving a vehicle, understanding languages, and recognizing images and objects. More complex products such as Boston Dynamics' robots and Sophia, a social humanoid robot by Hanson Robotics, employ more complex machine learning in audio, visual, and conversational communications.
With technological advancements in computing performance coupled with advanced research and development in cognitive technology software in the last five years, there are many possibilities for cognitive technology to have a major impact on our daily lives. To anyone with a smart device, perhaps the most familiar example of cognitive technology at work (or play) would be virtual assistants like Alexa, Siri, Cortana, and Google Assistant.
These technology applications have slowly but steadily made their way into our personal and business space, changing the way people work while simplifying and improving our lifestyle. For example, by employing voice assistants and some Internet of Things (IoT) integrations, we can automate simple things in our homes such as controlling the lighting, curtains, air-conditioners, home entertainment, and other smart devices. And voila! We can return to a home with dinner ready, mood lighting turned on, our favorite songs playing, and air conditioners set to the ideal temperature.
The wide availability of cognitive technology services is possible thanks to the many public cloud service providers on the market such as
Amazon Web Service
, Microsoft Azure, Google, and Alibaba Cloud. The
Artificial Intelligence
and Machine Learning (AI+ML) cognitive technology services include converting speech to text and vice versa, text analytics, image and video analysis, and conversational agents.
These basic building blocks allow developers to create complex solutions like real-time video transcription which involves speech-to-text, text analytics, translation, and also text-to-speech to provide alternate audio channels in various languages.

In the media and entertainment industry, AI+ML technology is gaining momentum and adoption. One common application of this technology is in the area of user personalization and content recommendation. For instance, video and web platforms have the ability to track a user's activities, such as his content selections and video views. By using these data points, the user is presented with recommendations on what to watch based on his viewing history. Other uses of cognitive technology include chatbots or virtual assistants, personal assistant, video analysis, speech-to-text transcription, and language translation.

As technology evolves rapidly, it continues to play a significant role in complementing the human workforce in certain industries where there is a shortage of skilled and experienced labour. For example, in the services industry, chatbots are integrated into customer service web and mobile applications as well as storefront booths to answer product and service enquiries from their customers. Through machine learning, chatbots will gradually become more accurate in answering customers' enquiries, with human agents stepping in only when necessary.

Organizations, in general, should take steps to embrace AI in their digital transformation journeys. In doing so, they should also leverage the gig economy, crowdsourcing, and external partners to smoothen the process of transformation. This approach allows organizations to engage expertise from a variety of sources and achieve much higher quality results in a shorter time. Once the project objectives and results are clearer, they can then decide how to bring these projects in-house or continue to operate on a hybrid model.

AI-fueled organizations, on the other end, harness the benefits of AI+ML technology to drive innovation and gain competitive advantages. Each new initiative developed is layered onto current proven platforms and architecture, leveraging platform stability and reliability to gain a time-to-market advantage. In the long term, this accrual of knowledge and experience of working with AI will no doubt stand the organization in good stead.

In the near future, we can expect cognitive technology to play a more prominent role in helping businesses to drive revenue growth, increase customer loyalty, improve the customer experience, and gain a competitive advantage. Therefore, it is imperative that organizations and their employees also adopt an AI-first mindset and take a data-driven approach when making decisions. The future of work will be fueled by AI+ML technologies, while the workforce is likely to comprise full-time workers, freelancers, as well as involve crowdsourcing and external partnerships.

The question today is: how do we plan and prepare for tomorrow?

The workforce of the future will require a different set of skills; skills that are needed to integrate man and machine cohesively to achieve optimal performance in any organization. These new skill sets are in the areas of data analytics, supervised and unsupervised machine learning, deep learning neural networks, as well as augmented reality. Other important domains not to be ignored include blockchain technology, user experience design and analysis, IoT integrations, and software development.

Within the organization, the leadership and senior management team of each company play a vital role in driving change downstream. They must be receptive to adopting new technologies, what's trending in the industry and map out strategic initiatives that would transform their organizations to be ready for the digital age. Organizations that aspire to be trailblazers in the digital economy of the future must adopt an AI-first approach and transform into AI-fueled organizations, driving innovations and differentiations using cognitive technology services.