Emergence of Cognitive Enterprises
By Aaron Tan, Head of Data & Analytics, SGX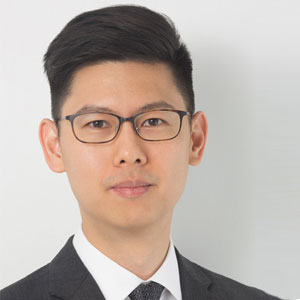 Aaron Tan, Head of Data & Analytics, SGX
With the explosion of data, businesses have vast amounts of information to process, and it becomes a challenge to fully leverage the value contained within. Enterprises that are able to harness big data for powering
cognitive technologies
will become smarter and more data-driven. These Cognitive Enterprises - the ones that use Big Data as eyes and ears into the world - will be able to optimize processes, discover new business opportunities and delight customers.
You might ask - What is a Cognitive Enterprise? I define it as an organization that embeds cognitive technologies (like robotic process automation, natural language processing, machine learning, and computer vision) in its day-to-day operations. Cognitive technologies achieve goals by performing or augmenting tasks that traditionally require human intelligence.
The Journey from Traditional to Cognitive
How do companies become a Cognitive Enterprise? To answer that, let us first understand the different stages an organization can go through.
Traditional Enterprises are defined by manual processes and data siloes. Even though termed "traditional", many such enterprises do exist today. These organizations maintain legacy systems, which are function-centric, rather than customer-focused. Automation is minimal, if not non-existent, and the data silos make it difficult to implement straight-through processing.
Automated Enterprises are organizations in which data silos are slightly more broken down, and there are localized data warehouses and lakes. Digitization of data enables basic automation and basic descriptive analytics. For traditional enterprises to get to this stage, the main challenge is not technology, but rather process re-engineering. Getting people to do their jobs in a different manner involves much persuasion, especially when the benefits are more global than localized.
Cognitive Enterprises are able to integrate cognitive technologies like machine learning and RPA (robotic process automation) into their operational platforms. Largely driven by enhanced data and analytics capabilities through big data platforms, these enterprises are capable of predictive analytics that help drive decision making. These create a customer-centric and digitally-transformed business.
The intention is not to classify an organization into one of the three types. In fact, within large enterprises, there can be a mix of traditional, automated and cognitive departments, due to the burden of legacy systems and processes, or lack of budget to implement the right data architecture, and so on.
Within the scope of data architecture, centralization of the enterprise's valuable data is arguably the most key aspect.
Rather, this forms the basis to discuss what capabilities and enablers are needed for a company to journey from one stage to the next.
Data as an Infrastructure
Very simply put – Garbage in, garbage out. If your predictive analytics and intelligent systems are being fed inaccurate data, then the right answers can never be produced. Therefore, the right data infrastructure is absolutely key to a cognitive enterprise.
Within the scope of data architecture, centralization of the enterprise's valuable data is arguably the most key aspect. With data in silos, even the most basic of automation will be hard to achieve and sustain. By placing all our data in one (logical) place and having the means to access it in a timely and secure manner really multiples the value of the data. At SGX, tying together gateway latency information with members' individual orders made it possible to identify orders with anomalously high latencies and determine the root cause, whether it was order throttling, network congestion or other causes.
We all know what KYC is, but how many of us practice KYD? This is an often overlooked aspect of data analytics - Know Your Data. There are software and tools available that help to understand the shape and content of the data, but there is no replacement for simply spending the time to get to know your data. That means understanding not only how it is organized and what is contained within, but also how it was generated and collected. Knowing what is not included in the data is as important as knowing what is included.
Building the Right Team
Developing competent data and analytics capabilities is a combination of building the right team and building fit-for-purpose platforms, with the former being arguably more challenging. Implementing cognitive technology requires many different functions, including data engineers, machine learning engineers, data scientists and data visualization analysts. Balancing out those skills is not simple, and furthermore there is the question of whether to hire specialists for each function, or put together a team of generalists.
A recent Harvard Business Review article ("Why Data Science Teams Need Generalists, Not Specialists") argues for full-stack data scientists over specialists, although my take is that you will need both types of people at different stages of your journey. Build a team of well-integrated generalists that are enhanced by specialists in the areas that you need faster growth and immediate results.
Start at the Top, and Start Small
Cognitive technologies can be bought, but integrating it into the heart and soul of your company means that a sustainable approach is needed. This is not an effort that is driven out of IT; rather, it is a concern of all business units and has to be part of corporate strategy and goals. Getting senior executives on-board to put together the vision and direction will increase the chances of success, and having that alignment and clear direction at the beginning will make it easier to know where to go.
Data science, which plays a big role in cognitive technologies, is often exploratory and experimental. When starting the cognitive journey, identify a small number of impactful use cases. Once those efforts gain traction, and the value of cognitive technologies has been demonstrated, then start scaling from there.
The End Game
The immense growth of data will continue for the foreseeable future, and at the same time, cognitive technologies are continuously improving and evolving. Organizations that can effectively harness the capabilities of innovative - and intelligent - technologies will be able to differentiate themselves and delight their customers, while others will find themselves being increasingly left behind.