The CIO's Guide to Artificial Intelligence
By Whit Andrews, Vice President and Distinguished Analyst, Gartner and Janelle B. Hill, Vice President and Distinguished Analyst, Gartner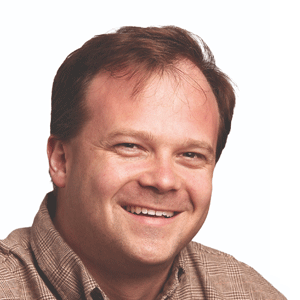 Whit Andrews, Vice President and Distinguished Analyst, Gartner
When a company realized that up to 30 percent of calls it received were from customers asking about order status, its leadership wanted to know if artificial intelligence (AI) would be able to help manage the interactions. The short answer was yes, a virtual customer assistant could answer questions ranging from "Where is my order" to "How long will I have to wait?" But the bigger question was if AI could help the company in even more impactful ways.
Look at how you are using technology today during critical interactions with customers— business moments—and consider how the value of that moment could be increased. Then apply AI to those points for additional business value.
For example, the interaction between a company and a customer provides data about the customer. When combining information with other data about that particular customer (i.e., they order X amount of Y products every Z weeks), the company can use AI to further enrich the relationship beyond that interaction.
During future interactions, the data might allow the seller to ask questions specific to the customer, such as, "We know you are frequently waiting on delivery. Would you like to subscribe to this product or order larger quantities?" AI enables companies to collect data from a wide variety of places and apply self-improving analysis to trigger action—and on a level of granularity never before available. The risk is in the accuracy of the self-improvement algorithm.
Key insights for CIOs
Savvy CIOs are experimenting jointly with business peers to discover top use cases for AI and to evaluate its potential to disrupt markets and remake existing business models.
Here are three key insights for CIOs to know before they start a successful AI journey:
1. Digital business is accelerating interest in AI at a pace that has left many CIOs hurrying to build an AI strategy and investment plan appropriate for their enterprise.
Over the past few years, the pace of innovation in AI technologies has been staggering, predominantly coming from small vendors. CIOs are in the perfect position to educate their company's CEO and board about recent developments in AI and illustrate how AI might influence their business and competitive landscape.
AI enables companies to collect data from a wide variety of places and apply self-improving analysis to trigger action—and on a level of granularity never before available
Joint AI proofs of concept (PoCs) with business gives CIO's the necessary information to educate their CEO and board and recommend the best potential use cases. By following this approach, CIOs can potentially flip the traditional engagement model between IT and the business, influencing business strategy at the outset, rather than simply developing implementation projects that follow up on the executive team's decisions.
2. Deep learning, natural-language processing (NLP) and computer vision are leading areas of rapid technology advancement, and are the areas where CIOs need to build knowledge, expertise and skills.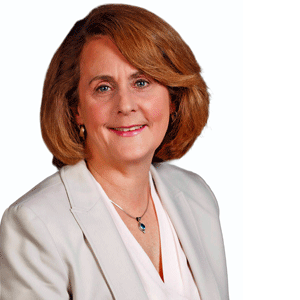 Janelle B. Hill, Vice President and Distinguished Analyst, Gartner
Recent breakthroughs in machine learning, big data, computer vision, and speech recognition are increasing the commercial potential of AI. But AI requires new skills and a new way of thinking about problems. CIOs must ensure that IT owns the strategy and governance of AI solutions. Although pilot AI experiments can start with a small investment, for full production rollout, the biggest area of investment is building and retaining the necessary talent. These skills include technical knowledge in specific AI technologies, data science, maintaining quality data, problem domain expertise, and skills to monitor, maintain and govern the environment.

3. Market conditions for commercial success with AI technology are well-aligned, making AI safe enough for CIOs to investigate, experiment with, and strategize about potential application use cases.

Capabilities like voice recognition, NLP and image processing benefit from advances in big data processing and advanced analytical methods such as machine learning and deep learning. Leading-edge AI technologies will play an increasingly important role in the top three business objectives often cited by CEOs — greater customer intimacy, increasing competitive advantage and improving efficiency. CIOs should look for cloud SaaS applications that apply AI to these areas. Greater experience with AI solutions will help CIOs to build business cases and identify the limitations in current-generation technologies to understand skills needed to fill talent gaps.

What matters the most is where your business should use AI. If you're interested in exploring AI, the most important first step is to pursue something that is critical to your organization.

Moving forward with AI

As you adopt AI for critical business priorities, you should look for ideas and possibilities in areas you couldn't approach before because you didn't have or couldn't attract enough talented people. You should also learn the lessons that are unique to your organization and minimize those that are more mainstream in nature. Lastly, survey and engage your highest-value workers about mundane aspects of their roles that can be addressed through AI as you move forward with AI.