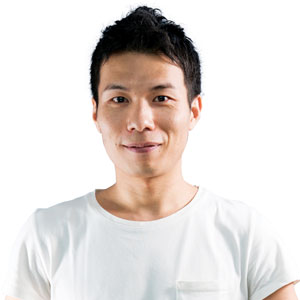 Kosuke Sogo, Co-Founder & CEO
AnyMind Group founded by Kosuke Sogo and Otohiko Kozutsumi started operations as AdAsia Holdings, an advertising technology company in April, 2016. AdAsia Holdings has swiftly grown to over 270 employees across 11 offices in 10 markets, and expanded into AnyMind Group in January, 2018, with AI-powered solutions as its forte. AnyMind Group also includes CastingAsia and TalentMind as subsidiary companies. CastingAsia delivers an AI-driven influencer marketing platform that ensures brands engage with the best influencers to gain competitive advantage. And, TalentMind offers an AI-driven recruiting platform that streamlines and enhances the recruitment and hiring process.
AdAsia Holdings' AdAsia Digital Platform is a one-stop solution for advertisers and publishers. It is integrated with numerous technology vendor systems, collects and analyzes the data to help clients allocate the appropriate budget and target for each technology and media to reach the right audiences. The platform also offers its own advertisement buying platform for display, native, and video marketing campaigns across desktop and mobile devices to ensure clients have a wide range of ways to engage their audience. The platform combines omnichannel efforts with deep learning insights and displays it on an easily understandable dashboard. "All that the clients need to do is the campaign briefing. Our platform builds a robust marketing campaign based on briefing and automates the optimization of the campaign for better outcomes. Ultimately, what we aim to do is to make AI usable for a wide range of professionals and industries," remarks Kosuke Sogo, CEO and Co-founder, AnyMind Group.
Ultimately what we aim to do is to make AI usable for a wide range of professionals and industries
AdAsia Holdings was instrumental in helping Japan's largest airline, All Nippon Airways (ANA) attain superior marketing via a 2-month digital campaign across ten countries (APAC region). Traditional advertising methods (like television commercials) were not enough to achieve ANA's objective to enhance awareness, audience and campaign insights, and personalized brand interaction. Through AdAsia Holdings' solutions, ANA was able to use run a host of activities through online and social media marketing, to drive users to the airline's data management platform (DMP). Also, the AdAsia Digital Platform allowed transparent overview and real-time monitoring of marketing budget expenditure. As a result, ANA was able to increase their website visitors and user acquisition rate.
AdAsia Holdings ensures its platform to keep improving its ability to enhance matching and recommendation processes. Through the data-feedback loop, the platform gets smarter with time. Also, the company keeps a close watch on the market and developments in AI to stay on top of innovation.
AdAsia Holdings and AnyMind Group is focused on the idea of its AI core technology's influence on other industries such as HR. "Before beginning a job interview, there are so many questions about what to expect from the interview, how to evaluate the candidates before and during the interview, and more. Through our technology, we are adding an additional layer of insight into an interview," states Chris Lu, Senior Regional Manager, Communications, AnyMind Group. Through the TalentMind platform, recruiters and human resource professionals can tap into data from a prospect's digital footprint and résumé to better understand the person's behavioral and personality traits, role competency, and skills, even before speaking to the candidate.
Backed by a collaborative work culture, AnyMind Group attempts to build the best presence in each market for widespread influence. The company employs engineers from a wide variety of nationalities including engineers from Japan, Philippines, Spain, and India highlighting the company's focus on localization. The company also aims to continue its exponential growth both technologically and economically.