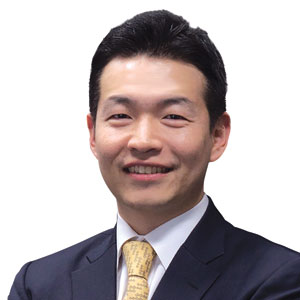 Seunghyun Shin, CEO
"The era of artificial intelligence is upon us, poised to be the enabler of transformation in today's financial sector," highlights Seunghyun Shin, CEO of DAYLI Financial Group. The very basis for competition among financial services companies has expanded beyond price, product features, and service quality to include a new category: hyper-personalization. To that end, the transformative potential of AI has become indispensable for financial institutions in ensuring delivery of enhanced experience to the digitally-empowered consumers. However, as financial institutions evolve to absorb these changes, it is clear that AI-led technologies can be quite convoluted in their implementation and practice. This is where DAYLI Financial Group—one of the largest fintech companies in South Korea—strikes a difference. Through its proprietary AI-based solution, DAVinCI, the company effectively fulfills three key requirements of financial institutions: convenience, user-friendliness, and flexibility.
DAVinCI's suite of AI-based solutions extends through three different offerings to meet the diverse requirements of financial institutions—DAVinCI LABS (predictive modeling solution), DAVinCI BOT (chatbot and big data management solution), and DAVinCI ANALYST (automated report generating solution). Each solution offers optimized features like enhanced predictive analytics, automated report generation, and sales and customer service innovation. By coalescing these solutions together, a financial institution can gain competitive advantage in diverse business functions—risk management, marketing, and product development.
Validating the eminence of these offerings, Shin reveals that their DAVinCI BOT is renowned worldwide as the first solution to combine chatbot with data intelligence. This has ushered a new milestone in the chatbot space, turning simple Q&A channels into low-cost and effective sales conduits, through hyper-personalized recommendations. DAVinCI BOT has already earned accolades by serving one of Korea's largest commercial banks.

"Our AI solutions also enhance our smart wealth management services and provide more accurate and sustainably beneficial product recommendations and targeted marketing," says Shin. DAYLI is also incubating blockchain-based projects through their easy-to-use AI solutions. Additionally, DAYLI currently operates the third largest crypto-currency exchange in Korea called Coinone, and is also globally known for its public blockchain— ICON—with twentieth largest market cap among 1,600 global cryptocurrencies.

Another significant area where DAYLI recognized tremendous value is their proprietary robo-advisory asset management service Quarterback. The service has accumulated the largest assets under management in Korea has recently expanded its operation in Japan. Coupled with that, DAYLI also has an insurtech arm D.LEMON and personal finance management app, Broccoli to provide recommendations for better insurance policies and financial products. "Central to these innovations is our alliance with market-leading technology companies like Solidware, Leevi, Heenam, and Nomad Connection," remarks Andy Kim, the COO of DAYLI Financial Group and chief strategy officer of Coinone.

The effectiveness of DAYLI's AI-based implementations can be substantiated by its numerous success stories. Shin states that a top-tier savings bank was facing unexpected loan provisioning expenses that were overriding their full-year's operating profit. Assessing the situation, DAYLI deployed DAVinCI LABS to create new predictive models that better selected default loans and remediated the issue. This helped the bank fast-track their loan approval rate by 10 percent. Similarly, DAYLI's DAVinCI LABS was employed by one of the largest online banks in Japan to increase the user acquisition of their credit card loans by 20 percent. DAVinCI LABS has also proved to be equally beneficial to Japan's non-life insurers by significantly shortening their time to develop a marketing model which previously took months.

While the trend toward AI-driven data solutions is loud and clear, what differentiates DAYLI is its innate understanding of the finance sector and capability to provide specialized services. As an ongoing pursuit, DAYLI continues to outdo its innovations and provide more enhanced AI capabilities for the finance market in the coming years.