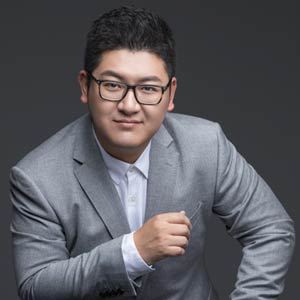 Ma Yuan, CEO
March 11, 2020—the day when the World Health Organization declared COVID-19 a pandemic in the wake of the huge impact the virus already had on people's lives, families, and communities across the globe. Besides people's health, coronavirus has and continues to significantly impact the business landscape. Organizations are scrambling with a plethora of problems—from stalling supply chains and slumping sales to ensuring the well-being of employees with direct exposure.
Amid this challenging backdrop, technologies like artificial intelligence (AI) have emerged as humanity's ace card in the time of crisis. Advances in AI applications—from NLP, facial and speech recognition, data analytics, deep learning and machine learning—can play an instrumental role in not only the diagnosis but also controlling the spread through contact tracing and vaccine development.
In these tough times, if there is one company that warrants credit for the advancement of AI in mitigating the persistent challenges, it is Pensees. As an AI company that focuses on computer vision and IoT technologies and provides integrated industrial application solutions, Pensees is at the forefront of the battle against the COVID-19 pandemic with its intelligent hardware products and solutions powered by the company's AIoT capabilities. "We adhere to the development path of AI as a service. It relies on computer vision and IoT technologies to promote the implementation of various visual AI scenarios such as smart cities, businesses, and communities," says Ma Yuan, CEO, Pensees.
Pensees specializes in AIoT industry, as one of the few companies with AI + IoT + SaaS full-stack technologies. With the vision to create a world-leading AIoT platform, Pensees established Pensees Singapore Research Institute in 2019,which is led by a global scientist in the field of computer vision and deep learning, Jane Shen Shengmei, as the chief scientist as well as managing director. At present, Pensees has built a full-scenario, full-element algorithm capability of the video image. The technologies cover four dimensions, including image restoration and enhancement, image target detection, tracking and recognition, video structuring, and video content intelligent compression as well as video summary.
With regard to products, Pensees has completed the research and development of a full range of in-house developed products from end to end, hardware and software to algorithms, launched a full range of AIoT smart edge hardware, software platforms, and industry solutions for all scenarios, forming a closed-loop for commercial applications. Drawing on its rich industry accumulation and landing experience, Pensees has successively launched matrix-type in-house developed hardware products, software systems, and full-scenarios AIoT solutions catering to public security, residential communities, office buildings, commercial parks, schools, hospitals, transport, factories, hotels, supermarkets, and others.
At the Vanguard of Innovation
While the COVID-19 pandemic has ushered in several challenges for enterprises to reopen for business, Pensees as a part of the AIoT industry is supporting these businesses with new projects and tests in contact tracing and temperature measurement.
As access control and management has become more important than ever to enable a safe business environment, Pensees is putting in efforts to help companies meet new requirements such as fast masked face recognition and non-contact temperature measurement and more
"As access control and management has become more important than ever to enable a safe business environment, Pensees is putting in efforts to help companies meet new requirements such as fast masked face recognition and non-contact temperature measurement and more," adds Ma Yuan.
In essence, Pensees quickly organized and mobilized its R&D team of algorithms, software and hardware to utilize the company's advantages of AI algorithms, intelligent front-end hardware and big data software R&D, and complete the design, development, testing, and delivery of the intelligent non-contact body temperature monitoring system in a very short time. This intelligent non-contact body temperature monitoring system includes standardized AIoT front-end devices and a cloud management system. The front-end devices comprise Intelligent FR Access Control System with an Integrated Thermal Temperature Monitoring Module and Intelligent Portable FR and Thermal Temperature Monitoring System. The former is suitable for doors, turnstiles, and commercial buildings, and the latter is for scenarios of high traffic, such as airport and train stations. They can ensure efficient passage in subways, airports, railway stations, bus stations, hospitals, schools, communities, enterprises, and institutions by non-contact temperature measurement, fast screening, and automatic alert.
Making a Difference amid Testing Times
Up to now, Pensees has achieved a stable online operation of more than 100,000 intelligent front-end devices, accumulated more than 10 billion images in its AI image database, and covered customers from more than 50 cities in China. The company's clientele includes municipal government agencies and corporations in Beijing, Shanxi, Jiangsu, Hubei, Hangzhou Metro, Foxconn, 360, China Mobile, China Unicom, China Telecom, and more. Furthermore, Pensees has been chosen as one of Singapore's Government pre-approved solution to assist SMEs with automating their temperature screening. Singapore SMEs can get 80% reimbursement from the Government for their purchase of Pensees' solution.
To illustrate further on its efficient products, Ma Yuan cites a case study of Beijing's Xiaotangshan Hospital that had played a pivotal role in handling the SARS outbreak 17 years ago. In the wake of COVID-19, the hospital was reopened, and the portable FR and thermal temperature monitoring systems donated by Pensees were deployed in hospital premises experiencing instantaneous traffic. Furthermore, non-contact screening and masked-face recognition equipment have been provided to medical staff and logistics personnel to obtain records of numerous people, ensure smooth traffic movement, and reduce the spread of the virus. In another instance, the company also extended its helping hand to the Fengyang High School, enabling the client to resume services at the earliest. Pensees has deployed its portable FR and Thermal Temperature Monitoring System at the entrance of the school campus to record temperature fluctuations within a three-meter radius with an error of 0.3 degrees. "Through this, the school achieves real-time temperature measurement of faculty and students, and even ensures smooth traffic by lowering the risk of infection due to gathering," adds Ma Yuan.
The multitude of Pensees' hardware products and intelligent solutions deployed for the fight against the COVID-19 pandemic are a testament to its unparalleled AIoT capabilities. Moving forward, Pensees will focus on AI ToB business and aims to create AIoT products and solutions covering all aspects such as work, life, and housing in 2020. "2020 has posed a challenge to the AI industry. In the following months, the company's capabilities in the cloud, edge, and terminal side will be tested. Delivering products that meet expectations of the market in a short period of time will be a challenge and also a demonstration of the commercialization ability," remarks Ma Yuan. The company aims to expand its business by catering to variegated domains such as work, life, housing, and others. Keeping their spirits high and investing in the right places, Pensees is determined to shine amidst this crisis.