Pensees vision-based R&D solutions, providing
Grace Ong AI Business Consultant, Pensees Singapore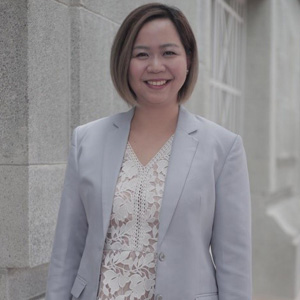 As a company with an industry leading AIoT eco-system platform, Pensees has been driving the evolution of AI technologies, moving towards inclusive and intelligent services with the mission of "AI as a Service". Pensees boasts full-stack computer vision technologies and continues to lead cutting-edge innovation. Headquartered in Beijing, Pensees has set up two Research Institutes in Beijing and Singapore, built several R&D product and services center in Wuxi, Nanjing, Shenzhen, Hangzhou, Taiyuan, Nantong, Xi'an, etc. Currently, Pensees has clients across 50 cities in China and with a stable operation of over 100,000 front-end devices.
With research & development at the core of all AI development in the company, the team boasts a young, vibrant and talented teams of researchers in the areas of Face Detection, Face Alignment, Face Recognition, Face Attributes, Masked Face Recognition, Face Anti-Spoofing, Mask detection and Gender-Age Estimation; Emotion Recognition; Speech Recognition; Vehicle Plate Recognition and Traffic Anomaly Detection; Object Detection, Image Segmentation, Image Classificationand Image Enhancement; Target Tracking, Pedestrian Detection, Person Re-Identification(Re-ID) and Behaviour Recognition; Anomaly Detection, Jump Fence Detection, Fighting, Crowd Congregation – Dispersal, Person Density Counting, Vehicle Crowd Counting, Helmet Detection, Unattended bag detection, Fire Detection and Fingerprint Detection; Transfer Learning and Few-shot Learning; FaceSuperResolution, FaceDenoise, BlackLight Image Improvement, DeNoise, Derain and Video Summarization. Since the establishment of Pensees AI Research Institute, the team has won international AI competitions and broke 15 world-records for state-of-the-art algorithmic performance. Of the most recent honours, Pensees achieved Top 5 by the USA National Institute of Standards and Technology (NIST) for achieving exemplary face recognition accuracy with face masks in August 2020.
Leading Pensees, Mr. Ma Yuan, CEO and Founder, is a leading figure in industrializing AI and the Chief designer of Pensees AIOT ecosystem platform.
He once worked with the Intelligent Vision Laboratory of the Internet of Things Research and Development Center of the Chinese Academy of Sciences, being China's first researcher to study the combination of visual IoT technology and smart city scenarios. He served as the head of smart security division of a leading Computer Vision company in China, defining the first-generation standard of products and development in the smart security industry. He undertook the provincial R&D project which was included in the 2013 Jiangsu Provincial Technology Support Plan and won the final award of Barcelona Global Smart City Expo. He has led the R&D of China's first dynamic face recognition system incorporated into the National Promotion Program of Technological Achievements launched by the Ministry of Public Security, driving the first step in making the security industry smarter.

Chief Scientist of Pensees and Managing Director of Pensees Singapore, Ms Jane Shen, is a well-known Chinese female scientist and internationally famed scholar in computer and deep learning. She had over 20 years of experience in a leading Japanese MNC and obtained over 30 championships in international AI competitions, and registered over 300 patents. She boasts R&D experience of full stack algorithm in Computer Vision, covering AI based Intelligent Sensing, Visual Navigation & Control, Augmented Reality, Voiceprint Recognition and Robot. Jane was nominated and be part of inaugural SG 100 Women In Tech list organised by Singapore Computer Society in partnership with Mediacorp and the Infocomm Media Development Authority Singapore. Out of 800 nomination submissions, the nominees are women based in Singapore engaged in the fields of computer science and information systems, telecommunications, hardware and software engineering, artificial intelligence, data science or tech product development. They can include tech entrepreneurs, researchers in R&D institutions and others who hold business or technical roles in tech companies.

Under her leadership recently, Pensees Singapore won the prestigious IT Leader Awards Tech Heroes From Crisis (Entrepreneur) organised by Singapore Computer Society, supported by GovTech Singapore, Infocomm Media Development Authority Singapore, e2i, Skills Future Singapore and Workforce Singapore. This award recognizes businesses that demonstrated strong entrepreneurship abilities by successfully pivoting their digital business or services during the COVID-19 crisis to respond to new market realities and business requirements. Upon the COVID-19 outbreak, Pensees team swiftly innovated our existing PESGuard Facial Recognition Access Control to include temperature monitoring and our Singapore based algorithm development team have worked on launching technology developments to support government regulations of SafeEtnry and TraceTogether. This latest technology from Pensees helped ease administrative efforts during COVID-19 and manage some of the immediate challenges such as contact tracing. As of 2020, Pensees Singapore have over 200 customers and their devices has been deployed in more than 500 locations all around Singapore to cater to enterprises' demand for temperature monitoring and attendance taking of personnel entering designated premises.

With a closed-loop business model including AI, IoT, SaaS, Pensees provides intelligent IoT hardwares, cloud services and AIoT-based solutions for smart communities, smart factories, smart education, intelligent transportation and smart businesses. Pensees' state-of-the-art video analytics capabilities hold the promise of greater implementation of AI applications, driving the evolution of sophisticated AI technologies to move towards inclusive and intelligent AI product and services.