RaSpect AI Offers Transformational New Approach to Built Infrastructure Inspection and Management
Dhanada Mishra, Technical Director, Product and Harris Sun, CEO & Founder, RaSpect Intelligent Inspection Limited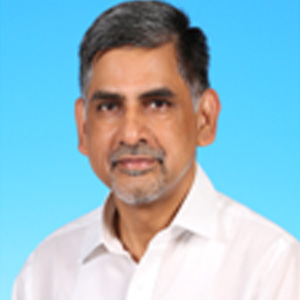 Background
The American Society of Civil Engineers (ASCE) in its latest infrastructure report card released in March this year rated the US infrastructure a 'C-' combining the status of 17 categories such as roads, bridges dams, ports etc . A study reveals that natural and man-made disasters such as earthquakes, tsunamis, typhoons, floods, blasts, and impacts have caused more than 1.1 million deaths affecting more than 2 billion people, and caused an estimated 1.5 trillion USD in damage worldwide between 2003 and 2013 . Inspection for condition assessment and monitoring of buildings and infrastructure is extremely critical for life cycle management and resilience of these important assets of high value. In the face of the existential threat of climate change due to increasing greenhouse gas (GHG) emissions, it is vital that the latest technology be deployed to minimize energy consumption in buildings which accounts for as much as 90% of total consumption in a city like Hong Kong while emitting 60% of its GHG . The existing inspection methods underlying condition assessment of infrastructure use the traditional manual approach that are highly ineffective, risky and variable in quality. That is where Raspect Intelligence Inspection Limited (www.raspect.ai) - a Hong Kong based start-up founded in 2017 comes into the picture. RaSpect's AI powered big data analytics approach utilizing autonomous robotic inspection and IoT sensors is addressing these issues to transform the domain of infrastructure inspection and condition monitoring opening up exciting new possibilities.
Low effectiveness, high risk and variable quality of traditional approach
On-site visual inspection of infrastructure is mandated for routine maintenance purposes and must be carried out by authorized engineers or inspectors on frequent regular basis. After inspection, analysis is carried out manually based on visual images, infrared images, different environmental data such as temperature and wind speed, and historical repair/maintenance records. The discovery of defects or abnormality is based on the experience of the engineer and is mostly carried out qualitatively. Thus, it is prone to inefficiency and variable quality being both cost and labour-intensive.
Engineers go to risky locations for doing on-site inspection, e.g., working from heights, working under sewage pipe, and working in high voltage environment etc. Some of the sites may be inaccessible for inspection. It's always fraught with the risk of accidents and injury. On the other hand, lack of regular inspection may result in risk of injury or even loss of life to the public or users of the facilities from failure of building facade elements, falling debris or failure of services and functions.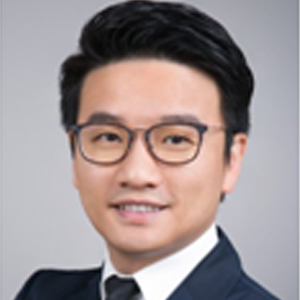 The defect discovery and the result analysis are related to the level of training and experience of the engineer. So, the quality of inspection results vary significantly. If the engineer is well-trained and experienced enough, the inspection quality will be high. If not, some hidden defects or anomaly may not be captured and therefore timely corrective action not taken.
RaSpect's ACE Platform
RaSpect has built a ground-breaking AI-driven inspection analytics software called AI Cloud Engine (ACE), that utilizes autonomous robots and state-of-the-art IoT sensing technology to provide exceptional inspection analytics in architecture and infrastructure inspection and surveying. RaSpect AI platform can sort out potential correlations of the causes and problems of building and architecture, based on weather, environmental, architecture conditions and human factors. It can quantitatively identify the defects and characterize the severity level. It can save more than 50% of the time and cost but with much higher accuracy and safety. The inspection technology can be extended to different types of infrastructures such as roads, rails, bridges, tunnels and even an aircraft. Our social mission is to create a safer and smarter society via inspection robotics and AI technology.
Furthermore, these advanced techniques are being increasingly used by our clients to utilize IoT generated big data for effective structural condition monitoring for engineering asset management. Besides visual and infrared thermography inspection data, vibration and electro-magnetic sensors help monitor building services equipment such as elevators, escalators, HVAC system equipment such as chillers. With use of the ACE platform and deep learning techniques for effective processing of large volumes of data, the capability to detect minor damage from uncertain and noisy data is getting better enabling early warning and predictive maintenance.
Use Case: International Commerce Centre (ICC)
The International Commerce Centre (ICC) completed in early 2010 reaches an altitude of 484 meters above the Victoria Harbour in Kowloon in Hong Kong. It is the tallest and most prestigious super high rise building in the city, being the first building in Hong Kong to be certified by BEAM (Building Environmental Assessment Method) for achieving the platinum standard. ICC engaged RaSpect to automate its façade inspection. The scope of the work included autonomous data collection and analysis. Autonomous drone-based scanning of the façade was carried out using both high precision visual and infrared cameras resulting in collection of large number of geo-tagged images and video footage. The images were analysed by RaSpect's proprietary AI Cloud Engine (ACE) which automatically annotates the images and tags the defects as per the guidelines of the Hong Kong buildings department. Defects were categorized according to a three-tier grading system termed "safety", "functionality" and "cosmetic" to indicate their severity. An inspection report confirming to the Mandatory Building Inspection Scheme (MBIS) guidelines was generated which was reviewed by a Registered Inspector (RI) before it is shared. With the success of the AI driven drone-based Façade Inspection service RaSpect is now in the process of automating all aspects of facility management of ICC building including real time monitoring of lifts and elevators, pumps and chillers, drainage and power systems based on IoT sensors data. It also provides a 'Digital Twin' which is a 3D model for data visualization.
Hong Kong is the global capital of tall buildings with 482 super high-rise (over 150m) buildings out of 4500 such structures worldwide. This global capital of skyscrapers is the perfect lunch pad for RaSpect's transformational approach to building inspection and condition monitoring using AI powered automated unmanned aerial systems (UAS). With success in Hong Kong RaSpect is poised to expand to overseas markets like Singapore, Shenzhen, Dubai, London, Tokyo and Toronto.