Self serve AI predictive analytics transforms asset reliability
Trevor Bloch, CEO and Founder, VROC Group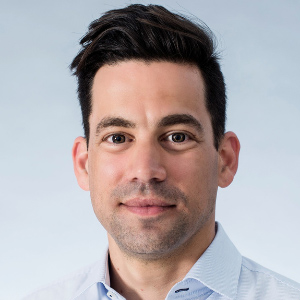 VROC's is an AI software company, which started in 2015, to benefit the asset heavy industries including oil and gas, mining, power generation and infrastructure. VROC's SaaS platform allows asset engineers and operators to use artificial intelligence to help maintain, optimise and extend the life and health of their critical assets.
Unlike conventional maintenance approaches, VROC takes a holistic view of a facility, and gathers all available data. It's unique auto machine learning capability processes this un-structured data and learns how the facility operates, providing predictions and forecasts for failures and performance. This insight allows maintenance to be scheduled and implemented prior to sudden failures, and reduces the excessive preventative maintenance costs that are often associated with heavy industry.
The self-serve AI platform reduces the pressure on client internal data science teams, who previously had to perform time-consuming manual data science modelling on unreliable equipment to ascertain the root cause of failures. The platform now allows a large proportion of problems to be modelled by subject matter experts, engineers and operators, dramatically increasing the scale in which the data analytics is used across the industry.
Without the need for programming skills, on-the ground teams can use their own facilities live data to deliver real-time critical insights. Leading to greater uptime, increased production and OPEX savings.
In one example, during the pandemic, a North Sea oil and gas operator was able to continue production with only critical operational staff on its offshore platform. During this time reliability engineers and subject matter experts were able to monitor the oil and gas platforms remotely, and the AI platform would alert the teams in advance when equipment was deviating or under-performing, giving predictions on performance and faults days in advance. This insight was then used to help the teams communicate with offshore operational staff, mitigate failures and improve the reliability and performance of the platforms. In the time of the study, the platform experienced an 83% reduction in losses (BOE) and savings of over£2.2m Pound.

Businesses are also benefiting by optimising their processes to mitigate problems from occurring, such as excess flaring, reduced fuel consumption and even energy supply forecasting. VROC's AI Platform allows client teams to model their processes, allowing the AI to identify opportunities which may not be considered by the standard physics based approach. The insights can also lead to improved production rates, asset life expectancy and sustainability metrics, KPI's which are all crucial to industrial businesses.

Value is being recognised faster than ever before, as most industrial businesses, even legacy builds, have sufficient latent data available to use this technology. Most equipment is now manufactured with IoT sensors inbuilt and VROC connects and harnesses this disparate data, creating meaningful insights for operations and management teams. Implementation takes as little as 4 weeks, and once live and historical data is ingested, client teams can use the VROC model wizard to find insights to help them manage their assets more effectively.

A final example involves a client who had an unreliable gas compressor. This compressor would trip at least every fortnight, and despite the client bringing in OEM and SME's to investigate, along with numerous internal focus groups, the problem continued for two years. Finally, this client decided to try artificial intelligence and see if the data could identify the issues. VROC processed 12 months of data in 90minutes and the AI produced a number of causes that were leading to the gas compressor's trips, one which included an incorrect operating mode. The clients team implemented the changes, and the gas compressor was put back into service, and was only shut down 4 months later as part of a routine systems shutdown. The root cause of the failures was identified x2000 faster than standard reliability analysis, and lead to an uptime savings of $21.7m USD in four months.

VROC's self service AI Analytics is helping to transform industrial asset reliability and performance, with the implementation of analysis at scale and speed, by client subject matter experts. This is signalling the start of a true digital transformation, where data is leading the approach to asset maintenance and management.