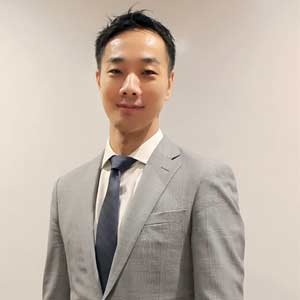 Haruhiko Kuwahata, CEO
Japan is at the doorstep of a new horizon owing to the drastic macro developments. While the country is home to people with a diverse consumer personas, motivations, and characteristics, these consumer attributes are set to change in a big way in the wake of the COVID-19 pandemic and 5G adoption. While COVID-19 has punctured the consumer's purchasing power and willingness to spend, 5G, on the other hand, is set to bring new changes in consumer behavior with the unlimited connectivity and intelligent automation. Brands have a daunting task ahead of them to overcome buyer inhibitions and winning their trust. Although artificial intelligence (AI) has risen to the occasion, businesses have faint idea of what AI can do to their marketing efforts and how AI solutions can be used for maximum benefit. Amid such drastic socio-economic changes and dearth of advanced marketing strategies, adflex communications Inc. has upped its game to enable brands to track consumer journey and ignite relevant conversations that matter to their life.
adflex is a next-generation marketing services company that uses proven AI solutions and a consultative client engagement strategy to help Japanese companies thrive in the post COVID-19 era. Rooted in the Japanese market and backed by a strong partner network of AI solutions providers, adflex sits at the intersection of needs and opportunities in the marketing world. Evidently, the company has a vantage point where it can clearly understand what businesses need today to reach their audience cost-effectively and offer them an apt AI solution to that end.
adflex has emerged as the go-to partner for conversion optimization, check out experience, A/B testing, experience optimization, personalization, and eCommerce-centric customer engagement. The company has made it to the list of the top 10 Artificial Intelligence solution providers 2021 for its unique ability to help clients with budget allocation and campaign optimization and efficiently maximize results in the process. Since its inception, the company has proved its mettle in this space by covering advancing budget utilization, bid optimization, and ad optimization, allowing companies to focus on more important aspects like strategy promotion and creative design. "Advertisers can fuel their digital marketing efforts confidently as adflex covers their back through high process efficiency and tangible business results," says Haruhiko Kuwahata, CEO, adflex.
Advertisers can fuel their digital marketing efforts confidently as adflex covers their back through high process efficiency and tangible business results
As a proponent of AI, adflex stands on the belief that AI can redefine promotion design, creative production, and media planning. However, due to the lack of case studies and real-life examples, it has been a daunting task to drive adoption of the technology in the country. adflex aims to change this narrative. Team adflex maintains close collaboration with clients' teams across different departments for ideation, execution, and engagement. The resulting strong collaboration aids in business and communication planning, strategy formulation, and plan-do-check-act (PDCA) management for advertising operations. The company takes a consultative and educational approach to guide clients toward better AI decision-making and leverages examples, use cases, cast studies, to highlight AI's value and educate clients and their teams on the best practices to redefine promotion design, creative production and media planning.
From the technical perspective, adflex shines with its high-precision analysis of holistic data (covering consumer, market, and other aspects) to bring out rich and actionable business insights for its clients. These insights aid marketing teams in connecting the dots to build consumer purchase patterns. Proactive consumer intelligence helps clients take the best foot forward and the automation reduces the operational overhead in terms of repetitive mundane tasks. Companies can iterate faster and move quickly toward building memorable creative. Needless to say, these unique initiatives and technology advances from adflex have bagged appreciation and recognition from both peers and client. Recently, Japan Marketing Research Organization recognized adflex for bringing strong AI-based marketing knowhow to help Japanese marketers streamline their customized AI-centric marketing strategy and solve their problems with AI tools.
The experts at adflex acknowledge that the right partnerships can not only boost the lease of knowledge and expertise but also enhance the ethos of the firm. To that end, adflex has partnered with Pattern89 for its AI marketing platform that uses data science to optimize ads. Pattern89's ad optimization capabilities help a great deal in optimizing ads across social and digital platforms without incurring too many resources or time. So, marketing managers can make the best decisions quickly and make the most of the existing and upcoming opportunities.
Apart from Pattern89, adflex, in partnership with different AI vendors, has created an ecosystem of growth and success for providers, brands, and consumers. To elaborate, working alongside Dynamic Yield, adflex contributes to personalized customer experience. Dynamic Yield's APIs facilitate extensive testing across all channels and the application of deep learning techniques for product rankings, and optimization analysis expertise. The company also empowers its clients with Facebook/Instagram ad optimization AI solutions like Zalster. In an instance, adflex implemented Zalster for one of its clients, enabling easy to access daily reports, delivery insights, forecasts, and more, anytime, and from anywhere. Besides improving strategy promotion and creative design, the successful implementation of Zalster led to a 60 percent lead increase in the client's existing lead acquisition.
At time when AI-based marketing industry is at an inflection point, adflex is primed to help clients reap the benefits of the technology and stay ahead of the curve.