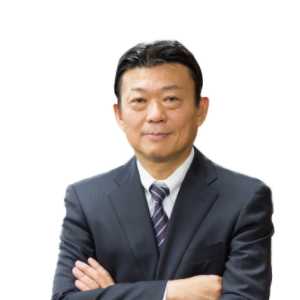 Masahiro Morimoto, President & CEO
Businesses are going global to tap overseas opportunities even as they strive to keep the cost and operational complexities in check. As part of business execution, they need to keep information governance optimized to perfection to mitigate challenges. However, companies need support in overcoming data governance and document review processes for smooth business execution.
Enter FRONTEO, an IT and data analytics specialist company that holds expertise in the areas of e-discovery, investigation, and cross-border litigation. Founded in 2003 as an e-discovery and international litigation support services provider, FRONTEO combines its years of experience and expertise in its data analysis platform and AI-led predictive coding technology. The company provides e-discovery and international litigation support services to preserve, investigate, and analyze evidence materials contained in electronic data and computer forensic investigation.
Companies avail FRONTEO's technology excellence to overcome their operational and workflow challenges in the eDiscovery and litigation process.
"Since our founding in 2003, we have been active in the legal tech field with the philosophy of "protecting the pride of Japanese companies." We have expanded our business from the legal tech field to various fields such as finance, intellectual property, personnel, and medical fields, steadily accumulated achievements, and received the support of many people," says Masahiro Morimoto, President and CEO of FRONTEO. The company has a proven track record in bailing its clients out of danger by enabling them with the information necessary for litigation due to the immaturity of data analysis technology.
FRONTEO has played a key role in more than 10,000 international proceedings and fraud investigations, providing discovery support and digital forensics for global clients. The company has handled very sensitive cases involving antitrust proceedings and fraudulent accounting, among other aspects. Its specialized technology not only allows for flexible data but also includes support for Asian languages for improved customer interactions and satisfaction.
We want to protect companies that are in trouble because they cannot find the information necessary for proceedings due to the immaturity of data analysis technology
Having emerged as the leading innovator of eDiscovery in Asia, FRONTEO's one-stop services encompass data identification and preservation to data processing, document review, data creation, and submission. FRONTEO understands the incidents that are occurring with their customers and proposes the most effective and economical research. Driven by team FRONTEO's wealth of experience and high reliability, the company's digital forensic tools are constantly improved to deliver consistently higher value to law enforcement agencies such as the police.
The company has developed the 'TRUST Business Intelligence Portal' to help its clients access KPIs on micro and macro levels. Intuitive and on-demand access to project status, project details, and analytics enable smooth business processes. Interactive dashboards available through the portal provide companies a clear picture of the reviewers' performance and the cost incurred over a particular project. Companies can make informed decisions related to cost and resource requirements.
At the Cutting Edge of eDiscovery Innovation
FRONTEO's KIBIT, a cutting-edge AI platform, supports attorneys in driving the efficiency of their eDiscovery investments. KIBIT has legal expertise for big data analysis to deliver much faster and highly accurate search results. It intuitively identifies signs of elevated risk in fraud investigations through machine learning. KIBIT users are trained to achieve desired search results cost-effectively. KIBIT relies on the information and knowledge-gathering continuum to support accurate decision-making in every case. KIBIT emulates human decision-making using morphological analysis to identify parts of speech within unstructured data.
The company's in-house developed software "Lit i View" can handle special character codes peculiar to Japanese, Korean, and Chinese. Unlike solutions from other vendors, Lit i View is developed in-house for greater customization using personalized data. The company's proprietary cloud environment at its domestic and overseas bases enables the firm to ensure complete data security.
User experience is a winning proposition of FRONTEO's eDiscovery strategy. The service-oriented culture ensures personalized workflows, which in turn facilitates the easy identification of key evidence. Additionally, FRONTEO gives clients the opportunity to calculate the cost involved in their review projects upfront. Its Managed Review services come with a unique tool, ROI Analyzer, which allows clients to conduct in-depth planning and assess cost for their requirements in managed review projects. FRONTEO's expert professionals bring value to the legal industry with their deep understanding of the regulations, technology, and the ability to explore the nitty-gritty of an individual project.

The firm has played an instrumental role in improving litigation management in cross-border scenarios by extensively reviewing old cases to process the data and gather valuable perspectives. FRONTEO's team of experts plays a crucial role in the long-drawn data discovery process. To boost its value proposition, the company is striving to expand its team of expert professionals who bring to the table quick and accurate decision-making to deliver greater benefits to clients. And there has been a positive development in this regard as FRONTEO has acquired Essential Discovery Inc., a boutique discovery firm that specializes in document review. This acquisition puts FRONTEO on a high pedestal in review services. FRONTEO is now in a better position to deliver highly reliable results to its clients.

FRONTEO's team of attorneys, practice support from AmLaw 100 firms and technology specialists, provide legal defensibility across their eDiscovery journey encompassing preservation, processing, forensics, and production phases. The company's global forensic team implements proven industry-standard procedures and tools to collect and preserve ESI. Its inventive tools facilitate the collection and analysis of hidden and even deleted recoverable data from servers, workstations, mobile devices, and archives. The Forensic Advisory Services team testifies on digital forensics, eDiscovery, and compliance, whereas the Forensic team conducts compliance evaluations and testifies on the efficacy of the preservation, collection, review, and production policies.

FRONTEO aims to meet the unmet needs of global businesses in litigation management amid growing globalization and technological innovation. The company's industry experience and advanced technology expertise will go a long way in improving advanced analytics, foolproof security capabilities, and cloud technologies.
- Selena James
July 26, 2021