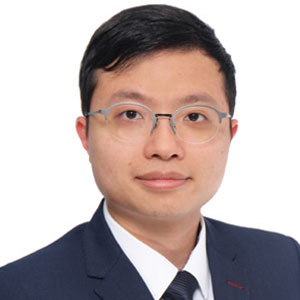 Dr. William Ling, Co-Founder & Director
Immunotherapy has been one of the first line treatments for various types of cancers. However, a major obstacle impeding the application of immunotherapy is that the clinical response is often hard to predict, presumably due to the highly complex profile of genetics and the immune system of patients. With the advancement of AI, the extraction of meaningful information from a tremendous amount of data becomes more feasible. While there have been a number of deep learning applications for the diagnosis of various diseases such as cardiovascular and neurological diseases, there are no AI applications in the field of immunotherapy. Breaking new ground in this field is ALOM Intelligence that is dedicated to the translational research and commercialization of deep learning application in immunotherapy and other related areas, to improve the design of the protocol and the management of cancer immunotherapy. "We apply deep technology to unmask the hidden dimension of clinical data and critical factors affecting the clinical response, to assist clinicians when they are carrying out immunotherapy," says Dr. William Ling, Co-founder and Director of ALOM Intelligence.
ALOM Intelligence has developed its proprietary deep learning system based on the research question to be answered as well as collaborators/clients need. The company integrates various deep learning techniques, including CNN and RNN into their system. The performance of the system is continuously being optimized when collaborators/clients provide more data.
It should be noted that ALOM Intelligence's system does not rely on commercially available deep learning toolboxes. "We employ this strategy in order to generate our intellectual property for future commercialization," says Dr. Ling. In addition, the company has developed a feature interaction method to allow interaction of clinical data of each patient. This results in a dramatic increment of information depth and dimension and allows clients to further explore the hidden dimension in the data, which may provide new implications for treatment strategies. Furthermore, feature interaction mimics the interaction between various clinical factors and helps to give us a more realistic view of the patient status as clinical data are often interacting with each other in a real-world scenario.

Among the numerous successful projects of ALOM Intelligence is a collaboration with a translational clinical research center, interested in applying deep learning technology to analyze their clinical data from a cell-based immunotherapy trial for treating cancer patients. One of the key objectives in the collaboration was to develop a deep learning-based predictive system for immunotherapy outcome response. ALOM Intelligence provided data pre-processing, data structuring, design and construction of deep learning architecture, and system evaluation. In phase I of the collaboration, ALOM Intelligence constructed a deep learning model which has approximately 80 percent of predictive accuracy. Further development is ongoing, with the involvement of larger clinical datasets to improve the performance of the system.

Since its inception, ALOM Intelligence has been establishing strong collaboration with academics and clinical centers to ensure continuous collection of high-quality clinical data. Moreover, the company has been working closely with academic and industry experts to understand their interest and needs in developing and integrating AI into their daily workflow. "We believe working with and having advice from top clinicians will enhance the competitive advantages of ALOM Intelligence," states Dr. Ling.

Looking ahead, ALOM Intelligence is now focusing on immunotherapy on certain types of cancers such as lung and liver cancer. "One active discussion we are currently working on is the application deep learning in assisting treatment strategy for patients with brain disease," explains Dr. Ling. From the geographical standpoint, the company is looking to expand into Guangdong-Hong Kong-Macao Greater Bay Area (GBA). "We see a lot of potential in the development among the area, as strengthening medical service, research & development, and innovation, are all addressed in the policy area of GBA," concludes Dr. Ling.