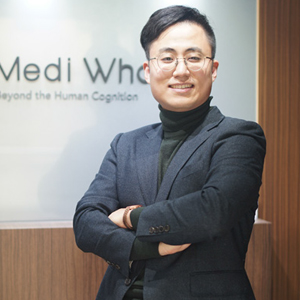 Kevin Taegeun Choi, CEO
Advances in medical technology have enabled physicians to diagnose and treat their patients better since the start of medicine's professional practice. Thanks to the ongoing growth of medical technology, numerous lives have been saved and over time the general quality of life continues to enhance. This is in parallel to a significant change in the medical equipment industry as well, with new technologies and swift upgrades being made to the products by manufacturers for greater safety. These coupled with the ever-rising need to curb adverse incidents within the medical device industry, prompted the creation of new and heightened regulations.
Reinventing Diagnostics, With AI
The FDA established new rules in the year of 2016 that set new medical device regulations outlining expectations for risk assessment. These increasingly complex regulations are creating new challenges for medical device companies. Needless to say, it is as good a time as any for the practice of medicine to rely on the least invasive of procedures with low risk while presenting the least amount of danger to patient health—a task where innovation is key. Combining the two, Medi Whale has developed an AI system which can predict coronary disease by analyzing the eyes of the patient, a diagnosis which in and of itself was complex and dangerous in the execution of its tests. The solution addresses the problem of clinical tests, such as cardiac catheterization and angiograms, and stress tests, which present their own set of challenges. "We offer the AI solution as a screening test for heart diseases. It is an innovative way to discover heart diseases from the eye. Doctors can also get to better know potential patients as well!" says Kevin Taegeun Choi, CEO of Medi Whale. The solution can reduce the costs and risks associated with cardiovascular testing, and are helpful for patients, insurance companies, the government and hospitals, especially in areas without access to specialists or medical facilities.
The new intelligence of our AI to detect human diseases is the advanced and powerful bio-marker for heart disease prediction
Game Changer's Tale And How It ended
The company was started in a basement by a team of experts in various fields such as AI, bigdata and medicine, who spent 8-long-months there. The initial garage setup of the company was helpful for the team to reduce heating costs during winter. Later, they shifted their office to 3-room (o), Third Floor (x) officetel in Seoul, the Republic of Korea, funded by the government. This hunger gene was the identity of Medi Whale's founding members and it was the driving force during the course of their work. Medi Whale subsequently developed an AI system capable of performing cardiovascular risk prediction by reading the patients' retina. The main goal behind the system is to identify—at an early stage—the risk of cardiovascular disease, the leading cause of death in the world. The machine learning algorithms acquire information from the eye-heart connection and then find specific heart patterns from the retina of the patient. With AI being a solution to identify the indicators for heart disease, they are able to classify risk groups with up to 83 percent accuracy through eye images alone. It offers a comfortable, easy to access and safe way to discover cardiovascular diseases. In addition, the process of imaging takes little time without any risk and at an affordable cost. Kevin states, "Our AI's capacity to detect human diseases has yielded an advanced and powerful bio-marker for the prediction of heart disease." The team was able to achieve the same kind of correlation in detecting cerebral diseases and diseases in other organs as well. One of their biggest strengths is their strong network in Asia, with the ophthalmology specialists. Medi Whale is conducting ophthalmic research with several leading ones, namely the Yonsei Severance (Korea), Singapore National Eye Center, Sankara Nethralaya and other large eye hospitals across Asia.
A Technology Centric Motivation for Better Healthcare
As Medi Whale leads a dynamic work culture at their facilities— combining innovation with the detection of diseases—it plans to create a new standard for high-risk heart disease treatment. The idea ultimately, is to make a solution that is great for all, i.e. patients, physicians and pharmacists, with capabilities that cater to each part and offer precise results every time. Every member being a 'superman' in their team, they are showing their ability for each job, while being stimulated by it, trying to do their caliber justice. "We think all of us are YOLO, we only live once, and we do not have much time. That is why we are absorbed in our work," concludes Kevin.