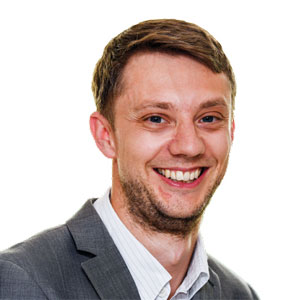 Terry Novis, CTO
"Data is the new oil,"—an adage coined by renowned mathematician and data scientist, Clive Humby in 2006 had marked the beginning of a new business era. Today, this quote resonates even more strongly, as the brave new world of connected commerce witnesses an era where 'data' fuels the success of every organization. Here is how.
The present business landscape observes an exponential rise in abstract dataflow from untapped, unstructured sources. In order to stay ahead of the competition, organizations, big and small, must harness this data and turn it into actionable insights and predictive intelligence. Despite such potential, implementation of superior data analytics solutions among businesses— especially small and medium-sized enterprises (SMEs)— takes a backseat. The primary reason behind this is the lack of effective data management solutions to organize or structure business-critical data. Together with that, what frequently holds back enterprises from becoming a true data-driven business is lack of well-vetted data scientists for performing sophisticated predictive intelligence to optimize business operations and provide connected customer experience.
Driven by the scope of these challenges, Terry Novis, CTO of myda, notes, "Data is complex, but getting the answers you need shouldn't be." An advocate of this philosophy, myda is nudging big and small enterprises to seamlessly amalgamate and structure their siloed data in a way that can be used for big data analytics, machine learning, and predictive intelligence.
Our key advantage is we use live data feed as well as historical data to train machines and offer AI capabilities for our clients and users
Coupled with this, the company offers nexus of AI-powered services such as customer behavior management, order management, inventory management software, customer engagement touch points applications including POS, and ERP system to help businesses connect and transact. While every service is worth the attention, the company's Myda Insights offering is well worth a double take. Myda Insights provides more profound knowledge to organizations by forecasting future demands with its machine learning capabilities. "Our key advantage is we use live data feed as well as historical data to train machines and offer AI capabilities for our clients and users," states Novis. This service will be a boon to myda's production, distribution, wholesale, and retail clients to improve their product mix, staff performance, and store profit.
Abreast AI, myda also leverages IoT to connect different stakeholders of a company and facilitate them to share information, on-demand. For instance, the company can easily notify a store manager if a cashier voids a transaction, in case the cash drawer of a POS is opened without a sale, or when a staff member authorizes payment for an invoice.
With a behemoth of such capabilities, myda has grabbed the attention of businesses of all sizes and is igniting several success stories with its clients. One of the UK's award-winning food production company, Giovanni's Downtown Gelato is leveraging myda's business management services for their data loss, efficiency, and staff empowerment setbacks and witnessing an overall increase in productivity. Carmelo Gristina, managing director of Giovanni's Downtown Gelato, describes myda's offerings as "a powerful, flexible and cost-efficient solution for the several challenges."
Such client testimonials serve as an inspiration to myda's ongoing technological and business maturity. Treading ahead, the firm is envisioned to aid more retailers and F&B companies in utilizing the power of digital data aggregation. "Our moonshot aim is to help brick and mortar stores compete with online retail industry giants like Amazon" states Novis, on a concluding note.