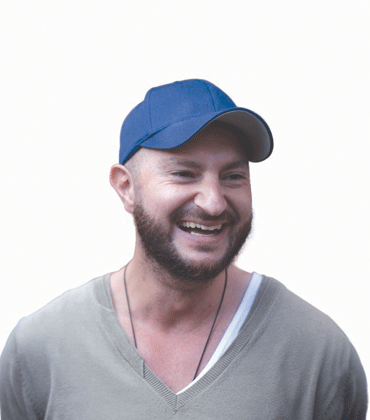 Chris Koch, CEO & Co-founder
Mobile in the last few years has evolved as a key platform in the e-commerce space around the world. Today, more than 60 percent of worldwide traffic to e-commerce sites begins on a mobile device. However, when it comes to conversions, merely 15.6 percent of completed transactions are carried out through mobile. The reasons for these disappointing figures remain time restraints, complicated processes, and typing through mobile keypad. Melbourne-based Fillr addresses these concerns with the most advanced autofill in the world.
Fillr, which provides autofill as a service, seamlessly integrates into browsers and apps, and enables their users to auto complete fields on their mobile devices at the tap of a button. As one of the fastest growing artificial intelligence service providers in Australia, Fillr arms its clients with the ability to dramatically increase conversions, helping their customers to transact faster, boosting conversions and revenue. In fact Fillr boasts a 2.2 times increase in conversions, which is huge considering most companies would be happy with a small percentage improvement on conversions.
This empowers both e-commerce service providers and other mobile service providers, helping them to offer an environment where their users can smoothly carry out transactions by reducing efforts spent on filling out forms. "By creating 'autofill as a service', browsers and apps can easily integrate an autofill solution that is 'the best in the world', enabling their users to transact instantly," says Chris Koch, CEO & Co-founder, Fillr.
'Autofill as a service' seamlessly integrates into apps, enabling their customers to transact faster, boosting conversions and revenue
While Fillr empowers its clients to optimize the transaction process using 'autofill as a service', it also ensures a seamless and consistent user experience across all types of transactions. "Fillr can be used anywhere regardless of a merchant being integrated with us and can be used for any transaction, even those that don't require payment," adds Koch.
Leveraging its powerful mapping engine, algorithms, and machine learning technology, Fillr greatly assists the data exchange process and solves the issues associated with drop-off and abandonment. By deeply integrating the autofill service, Fillr not only assists its clients with seamless transactions, but also ensures security with its military-grade 256-bit encryption.
At a glance autofill might seem simple, however the problem is infinitely harder than it looks – with hundreds of millions of different forms around the world, which are constantly changing and new ones appearing every day. A simple form with 20 fields equates to over 500 lines of code with unstructured data, programming errors such as misnamed fields, HTML and accessibility standards are often ignored, conflicting metadata, hidden elements, multiple languages, and local data format conventions. To address these issues, Fillr leverages cloud computing power rather than only relying on the processing power of the device. In the present world of ever-growing e-commerce, autofill completely makes sense especially when the next stage of this is expected to be the sleeping giant of IoT. From 2006 to 2020, IoT devices are predicted to grow from 2B devices to 200B devices and 17B of these devices will be related to the retail industry. However, very few of these devices will have a fully functional qwerty keypad making data entry extremely difficult. Autofill will prove to be the key to efficiently carry out transactions in these cases. To prepare for such situations likely to occur in the future, Fillr is further enhancing its capabilities with support from global investment partners SoftBank China Capital, Southern Cross Venture Partners, Reinventure and Constant Innovation. "We're super excited with where Fillr is headed and honored to share our journey with our new investors who have backed iconic tech companies like Alibaba," concludes Koch.