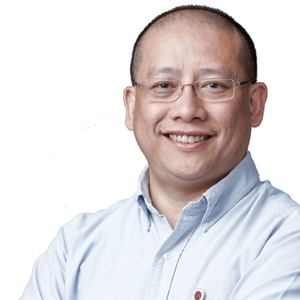 KC Lee, Founder & Business Director
Solving queries and problems to maintain customer loyalty and retention is a necessary routine that every business must do. However, as the customer base grows bigger, it becomes tedious for the backend teams to cater to the call volume in person. Tasks can become repetitive, and companies cannot afford to allocate too many valuable resources on the support team. This is where AI, and more specifically, chatbots can be a real game changer; by reducing the load on the backend and scaling up operations, they can handle multiple conversations simultaneously and establish organizational efficiency. When it comes to such chatbots, AI, and the internet in itself, oftentimes, the need to cater to the accessibility requirements of the disabled people is downplayed.
Defying convention is imimr systems, a company with a noble aim of helping people with hearing, speech, or vision impairment to blend in with the society, by enabling them to access the internet and communicate. KC Lee, the founder and business director of imimr systems, explains how AI-powered chatbots have the power to become a boon for people with disabilities along with the general public in availing the services of a commercial platform. "We believe that helping others is a gain to the company in the long run," Mr. Lee says. By using a broad spectrum of AI technologies such as natural language processing (NLP), automatic speech recognition (ASR), text-to-speech (TTS), computer vision and AI text analytics, imimr systems is developing its product "Asist.Chat," a program built on top of AI chatbots, to assist physically impaired people with their needs.
Through its web comprehension screen reading and acceptance of voice with NLP as input, Asist.Chat provides three interfaces—visually impaired, speech and hearing impaired, and the general public—each specializing in serving the intended audience. While the interface for the visually impaired implements voice recognition, OCR, TTS, and scene-based workflows, the interface for speech and hearing impaired people leverages lip reading, sign language acceptance, text-to-sign language conversion, and voice-to-text conversion. The general public version comprises all the above for the customers to have an overall refreshing experience. One of the most pressing needs in catering to this niche sector is the lack of localization, along with a lack of solutions and resources. Asist. Chat solves this by providing Mandarin and Cantonese along with English, which proves beneficial for people requiring service in the local language.

One of the largest household goods retailers in Hong Kong needed help in optimizing search results on their website. With the company's vast merchandise and FAQs, customers found that the traditional search function on the website couldn't serve the diverse requirements, and they had to explore it for the product or information manually. imimr systems took up the challenge and powered the website with their AI-enabled chatbot, which created a massive improvement. Customers can now type, speak, or use a picture to search for products and services, and get results within three seconds. The chatbot could contextually differentiate the queries between products and FAQs and also handle follow-up questions. This use case is an attestation to how chatbots can veritably increase the revenue stream and optimize customer experience.

Talking about what the future holds, Mr. Lee informs that they will be focusing on optimizing Asist.Chat and developing applications to tap the program's full potential. "We will soon be providing a solution to schools for students with hearing, speech or vision disability, free of charge, in Hong Kong," he adds. Tweaking it for businesses, NGOs, and government functionalities to enable a larger momentum for the physically impaired and monetizing the platform in possible verticals are on the company's agenda for the next year.