Accertify: Machine learning and data-driven insights to prevent and mitigate fraud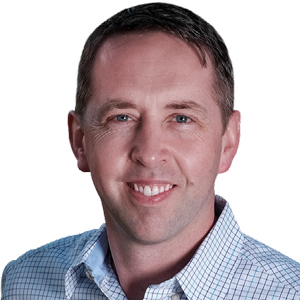 Jeffrey Wixted, Vice President of Product Management, Marketing and Operations
"While there are multiple solutions on the market today, an artificial intelligence (AI) solution is only as good as its underlying quality of data," said Jeffrey Wixted, Vice President of Marketing, Product Management and Operations at Accertify. "By constantly gathering new, more complete data across the customer journey, it enables machine learning algorithms to become increasingly effective, fostering rapid identification of complex fraud attacks."
Accertify, an American Express company, helps organisations proactively identify and mitigate fraudulent transactions to help drive down the total cost of fraud, and create a friction-free experience for consumers. Accertify works with online businesses to analyse transactional data to proactively identify and prevent account takeovers, payment fraud, and fake account origination schemes. Accertify's AI/ machine learning solution focuses on current fraud trends, while also focusing on the niche requirements of specific industries. Instead of offering a one-size-fits-all model, Accertify tailors its solutions to customers' specific business needs. Accertify's proprietary machine learning capabilities include dynamic risk vectors—a technology which aggregates and summarises mass amounts of data across its participating client community to rapidly identify emerging fraud risks and attacks. "By better understanding our customers' specific risks and fraud attacks, our configurable solution is built to fit their specific needs," said Luke Dynan, General Manager (Japan/Asia Pacific) of Accertify.
Accertify's machine learning solution utilises industry and participating customer specific data to generate insights that can help businesses better prevent fraud. Because Accertify protects some of the largest global merchants and airlines, the algorithms are programmed to look at data over short and long periods of time and to continually learn, becoming even smarter as new data is processed. "Among other things, our industry-specific machine learning models are incredibly rich because we support such marquis brands in the e-commerce, airline and travel space.
As fraudsters grow more sophisticated, we are continuously developing and deploying advanced, machine learning approaches to keep businesses and consumers safe
For example, by knowing instantaneously if a certain credit card has been used fraudulently at one airline, we can prevent that card from being used at a different airline. Likewise, if a certain user is a known good customer, we can ensure that customer is easily approved at other businesses. By quickly and accurately approving authentic transactions and identifying fraudulent ones, we can reduce losses and improve the overall customer experience," said Dynan.
Customers from a wide range of industries utilise Accertify's fraud screening and machine learning capabilities to help ensure they are protected. Accertify understands that fraud trends are constantly changing and there is no silver bullet to fraud prevention. Utilising just machine learning or just a fraud risk engine to analyse transactions is not sufficient.
Businesses need to use all the tools available to ensure the greatest results. That is why Accertify is dedicated to building the most comprehensive and complete solution on the market today. "We are constantly focused on developing new and innovative ways to leverage the billions of transactions we analyse to enhance our artificial intelligence capabilities and help deliver improved results for our customers," said Wixted.
The results are astounding. Within two months, one airline caught an additional 80 percent of fraudulent transactions while another experienced a 40 percent reduction in manual review rates. The longer the solution is deployed, the better the numbers get. Several customers experienced $2M+ USD in fraud saving in the first year.
"To give a specific example", said Dynan, "Accertify works with easyJet, one of Europe's leading airlines that operates across Europe, North Africa and the Middle East. Whilst the organisation had gathered excellent fraud specific data on past bookings, it wanted support in better detecting fraudulent activity on first-time bookings. Whilst easyJet had previously manually monitored for anomalies or warning patterns to identify incidents of fraud, Accertify automated this process which cut its operational expenses and increased its fraud detection rates." The seven-year relationship between Accertify and easyJet continues to thrive.
Accertify protects organisations across each step of its customers' journey: from account creation, to account access, to transaction and even through to dispute management. The company is extending its solutions to the banking and public sector industries and is expanding its presence in Asia with offices in India, Sydney, Singapore and Tokyo. "As fraudsters grow more sophisticated, we are continuously developing and deploying advanced approaches to keep businesses and consumers safe," said Wixted.