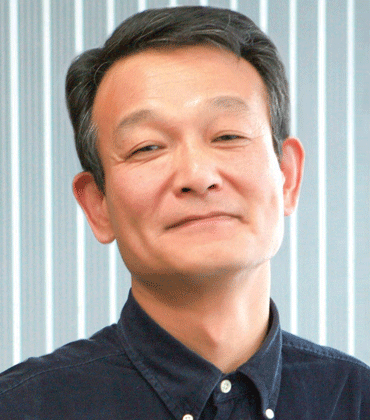 Youngsum Kim,CEO
There lies an evident gap between humans and machines which businesses around the globe are trying to bridge using Natural Language Processing (NLP) solutions. With humungous amounts of data obtained through sources such as audio, emails, web blogs, and documents, they are moving towards natural language processing to make the most of these data sets. A business that helps organizations ease this job is South Korea-based Konan Technology. A tech savvy company with rich investments in R&D and innovation, Konan has brought competent analytics tools into media asset management (MAM) to upgrade the manageability of digital assets. Since its inception, the company has pioneered in creating innovative MAM models to render high business value and improve the return on investments. "With a field experience of over two decades, we have specialized in Search Engine, Natural Language Processing (NLP), and Media Asset Management," sparks Jimmy Kumseong Moon, Director of Strategic Solution - Sales, Konan Technology. The firm also offers a product for text analytics in Chinese, Japanese, and English languages.
Konan Technology focuses on innovation by cultivating top-tier talent in the industry. The company has been acclaimed as a market leader in endowing top-notch artificial intelligence tools in Crawler, Analysis, Search, Content Management, and Mobile fields in Korea. With high-tech deep learning solutions in its armory, the firm helps its clients obtain valuable insights from massive sets of data. In the category of content management systems (CMS), the company has two major offerings—Text Analytics and MAM (Multimedia Asset Management). KONAN Analytics4 is the new offering of its TA and it also supports Apache Spark as well. Its enterprise search engine, KONAN Search4 is the solid and market proven implementation of its TA technology.
Konan Technology's intuitive AI based service enables users to experience an agnostic platform that creates an innovative paradigm to drive ROI
KONAN DigitalArc and KONAN MediaArc are products of MAM. KONAN DigitalArc specializes in news production, program production, and content archive whereas KONAN MediaArc assists companies in managing Multimedia Contents Management System.
The company is further working towards strengthening its innovative suite of solutions for mastering interactive information delivery agent. Built on natural language processing, the firm's premier chatbot product, 'KONAN Bot' analyzes the customers' needs and guides them towards the best way to incorporate the most appropriate information. This is an AI based customer response solution that interacts with customers and converts the voice recording to text to deliver the desired information. "The solution can also be leveraged in a mobile platform to handle humungous sets of documents in our customers' information system," smiles Moon.
Moon believes that partnership with other players in the big data and analytics space is the key to creating a healthy IT industry environment. Working on the similar lines, it has partnered with local companies such as Business Human Solution, Collabo, GREENTREE, DAWO, KORNET C&C, and SUVsoft and Basis Technology for global business and multilingual support to deliver robust solutions specialized in big data search and data services.
Konan Technology's intuitive AI based service enables users to experience an agnostic platform that creates an innovative paradigm to drive returns on investment in business. The firm encompasses the breadth of language processing to transform the traditional form of media assets management. Furthermore, the top-notch solutions of Konan are widely used among both government and commercial market across Korea and other global regions.
The company plans to continue its innovative drive, specifically in the space of AI, to produce text analytics in a way the user has never experienced before. With global expansion in mind, Moon sees a bright future for the company as it remains a leader in offering media asset management solutions. He concludes, "Focusing on artificial intelligence and text analytics technology, we want to expand our global footprint."