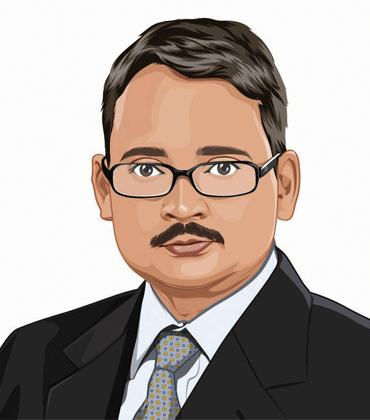 Anurag Verma, CEO & Co-founder
Not all of us may have noticed this, but today most of the jobs around us are performed by Machine Learning (ML) and Artificial Intelligence (AI). While machine learning has made self-driving cars, practical speech recognition, and effective web search possible, artificial intelligence has given us virtual assistants along with smart home devices and security surveillance systems. The usage of Machine Learning and AI is so extensive that it wouldn't be wrong saying that it is set to disrupt most industries. "It is imperative that existing companies harness the efficiencies and insights provided by these technologies or risk getting over run by nimble competitors," confirms Anurag Verma, CEO & Co-founder, MathLogic. Headquartered in Gurgaon, India, MathLogic makes adoption of artificial intelligence and machine learning for businesses in real life situations possible.
The company works towards the mission to ensure that companies get to embrace the new wave of analytics and stay relevant in marketplace. MathLogic, with its COE for ML & AI, benefits its clients in many ways. From performance improvement through machine learning and deep learning models to reducing the decision making time dramatically and enhancing the cloud computing resources, the company assures great expertise. Verma specifies, "These technologies can help companies do stuff which was not practical earlier–computer vision, real time optimizations, and chat bots." MathLogic also offers its clients easy transition to open source tool Spark, which makes it easier for companies to adopt these techniques. Spark as a distributed computing tool ticks all the boxes needed to form the backbone of most distributed platforms. It's a fast, scalable, and general purpose tool built on popularity of Hadoop for all kinds of data, i.e. structured, unstructured & streaming.
We are constantly evaluating new trends and collaborating with pioneers to determine which tools/technologies can be applied to real life corporate decision making
Apart from consulting projects for its clients, MathLogic helps clients build up their competency in data science through a mix of training service and solutions such as DECODE and Clash of Geeks (CoG). DECODE i.e. Decision Science Competency Determination, which aptly answers the question—"Do Data Scientists really exist?" A quick, effective, and simple to administer solution Decode helps clients hire faster as well as assess internal talent. Clash of Geeks (COG) is a gamified learning platform which complements MathLogic's data science training programs and serves as a standalone solution for certain client situations. It is not a surprise that MathLogic's flagship training program is Distributed Machine Learning using Spark.
Employing its expertise in artificial intelligence and machine learning, MathLogic has been addressing numerous business challenges of the clients. In one of such instances, MathLogic assisted a client that was using proprietary software for processing large amount of data every month for data storage, building algorithms as well as monthly scoring of algorithms. The company supporting the software was acquired by a larger company and license renewal talks were not successful. MathLogic was then roped in to suggest alternatives and support the transition. MathLogic offered its solution to address the client's need which allowed for scalability and did not need additional hardware. The solution allowed 50 percent reduction in processing time, 100 percent reduction in software license cost, and 30 percent lift in model efficiency.
"We are constantly evaluating new trends and collaborating with pioneers to determine which tools/ technologies can be applied to real life corporate decision making," adds Manu Chandra, Chief Data Scientist & Co-founder, MathLogic. This year, the company plans to invest in practical application of deep learning and generative response based chat bots and is targeting the second quarter for these two solutions to move from research phase to practical examples.