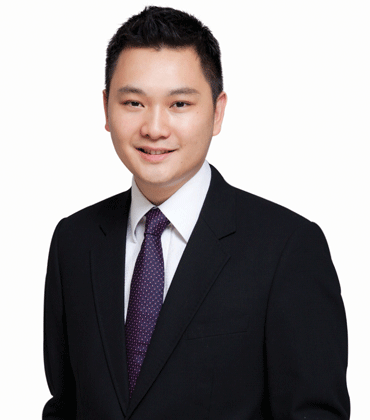 Andy Ann, CEO
The emergence of Unicorns and Start-ups has undoubtedly disrupted the way traditional businesses used to operate. Taking the digital way to almost everything, the start-up companies connect with the users every day, in one way or the other. This is an area where a large segment of traditional businesses lags behind. Hong Kong based NDN Group helps driving digital transformation within these organizations and brands in order to drive their business growth. Andy Ann, Founder & CEO of NDN Group says, "Digital transformation is not just a passing trend we hear, it is a quintessential component of an up to date business strategy. It is the process of applying technology to change and grow businesses and it reshapes all its aspects."
Established in 2002, NDN is a major digital conglomerate and investment group focused on building, acquiring, and growing companies in the digital space. The company first and foremost focuses on training its clients on digital transformation. This significantly helps the top management of these companies to identify and understand the impacts and advantages of digital disruption in their business. NDN Group helps them to easily identify and evaluate not only the growth factors but also the changing market trends. It comes up with the most up-to-date digital strategies and best practices so that the clients can apply them immediately to their businesses and achieve a competitive advantage over their industry peers. The company then provides support to all kinds of digital integration allowing customers to attain growth.
NDN plans to include payment as well as data analytics into its AI platform and aims to empower its customers with the help of this powerful tool
NDN Group integrates Data Technology, Marketing Technology and Information Technology while putting them all in one order to drive business growth. "We understand that technology or marketing alone will no longer function properly. Data becomes the key integration and we make use of data to drive creativity as well as business strategies rather than the other way around," adds Ann.
Ever since NDN Group's inception, it has sustained its focus on its four fundamental aspects of Innovation, Inspiration, Integration, and Intrapreneurship. Abiding by the same, NDN continues to offer Innovation and Creative solutions to all its business partners. The company has launched NDN Academy to provide Inspiration and thought leadership amongst its peers and competitors. It has also integrated all kinds of different digital solutions that further add value to its customers and their businesses. Another area that NDN focuses on remains Intrapreneurship. The company promotes an Inner-company Entrepreneurship program, i.e. Intrapreneurship. RocketBots is one of the examples of NDN's Intrapreneurship. The company introduced this AI powered Chatbot solution to help the clients reduce their business costs in customer service rather than only generating profit for the organisation. The bot uses Conversational Marketing, Machine Learning, and NLP (Natural Language Processing) to engage with customers within a chatbot environment. NDN plans to include payment as well as data analytics into its AI platform and aims to empower its customers with the help of this powerful tool.
NDN's roadmap for future is aligned with its increased focus over integrating Social Media and Content Marketing into AI technologies, which will allow the company to drive more on automation and streamline resources. "A lot of our conversations with our customers are about being able to manage operations though AI. Moreover, optimizing and maximising results for all of our customers has always been a priority," concludes Ann.