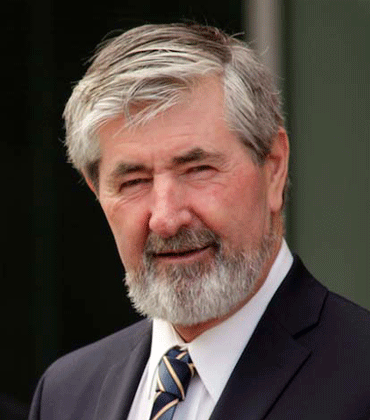 Jon Patrick, CEO
Hospitals, Cancer Registries, Diagnostic Practices, Pharmaceutical Companies, Researchers, and Public Health Departments all share one problem: the large majority of medical data is stored as text.' With excessive Clinical prose documents posing a concern in terms of both unstructured data and storage, there was a palpable need for AI firms to pave the way forward. However, most AI companies failed to recognize the impending problem at hand. But not Health Language Analytics– Global (HLA-Global). Venturing into an entirely new field, HLA-Global has progressed atop the AI ladder by bringing their unique brand of Natural Language Processing into industrial strength production. Formerly Health Language Laboratories (HLL), the firm is an innovative company specializing in various aspects of language processing for health texts. HLA's expertise lies in Natural Language Processing (NLP), Clinical Data Analytics, and Language Engineering Infrastructure.
The Australian firm has carved a niche for itself in the AI space and has built one of the world's leading Clinical NLP technologies - Horizon. Developed by HLA-Global, the Horizon Deep Understanding (HDU) search and analytics engine, enables the mining of unstructured clinical text by converting it to structured data using ICD03, ICD10, SNOMED CT, or other clinical taxonomies. The company's CEO, Jon Patrick in stating the need and reason behind incepting HDU says, "There is a consensus globally that 80 percent of all medical data exists in the form of unstructured text. This unstructured content embedded in patient records needs to be coded before it can be tapped for a wealth of greater knowledge." At its core, HLA-Global is a creator of language processing solutions to solve client requirements. Those requirements may range from information retrieval to information extraction, to text analytics.
HLA has served numerous clients over the years and has thrived in dealing with various challenges that have come its way
HLA-Global caters to each and every basic or complex client need by learning precisely their requirements and modelling possible solutions until the optimal one is found. Following a unique "Knowledge Discovery-Knowledge Reuse" methodology, the firm ensures all knowledge captured in the creation of a client's solution is analyzed, categorized, and integrated immediately into their technology, enabling rapid iteration to an optimal solution with minimized production costs.
The eight-year-old firm has been a trailblazer in the industry and has defined and created the market for itself and for other firms to follow. It possesses Clinical Language Processing suites that deliver various benefits across different verticals; the suites being, Cancer Registry Pipeline of Ser-vices (CaRPS), CliniSaaS, CliniSearch, Hotkey Coder, and TumorExtract. HLA-Global has the expertise, experience, and technology to be of valuable assistance when there is a need to read large amounts of clinical text and make informed decisions based on the content of the reports regardless of how the content is expressed.
HLA-Global has served numerous clients over the years and has thrived in dealing with various challenges that have come its way. One such was the case of Sydney Adventist Hospital (The San), which serves per annum 58,000 inpatients and 129,000 outpatients. With such numbers, inevitably, the management of excess text-based reports turned tricky. HLA-Global in response to the hospital's distress call built a solution using HDU technology. It enabled The San to import and process half a million historical records by turning unstructured text reports into structured data suitable for populating a data warehouse. The imported records consisted of Pathology, Radiology, Nuclear Medicine, Endoscopy, and Discharge Summary text reports. The solution now manages the processing of daily live feeds from the same five report services while these arch functions perform with a 96 percent accuracy at the San.
In the days to come, the firm looks to continue in the same vein, and expand into the English-speaking section like Singapore, Malaysia, Hong Kong, and others. The firm is also working on an Amazon HIPAA compliant cloud offering so that more medical organizations can have access to its Horizon SaaS products. However, HLA-Global's ultimate aim is to continually improve their technology to scale higher in the market.