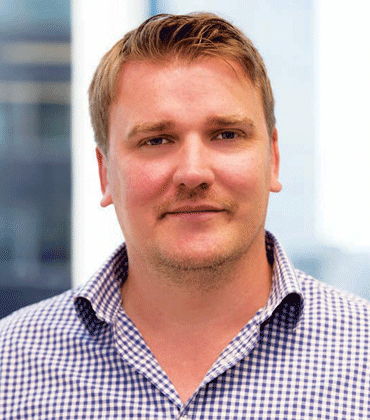 Paul Burley, CEO
The recruitment strategies of organizations have transformed beyond recognition in the 21st century. Technology has taken the HR process one step forward, and has today made a giant leap with the integration of Artificial Intelligence in the recruitment process. PredictiveHire is one of the few companies enabling the HR drive, with quality AI to shoot down uncertainty over the ways in which new personnel can be recruited. The company defying industry trends is already achieving 89 percent accuracy for plenty of their clientele. Paul Burley, CEO, PredictiveHire says, "We give businesses the ability to make important HR decisions based on data, not gut-feeling, subjectivity or corporate belief systems."
PredictiveHire collaborates with clients to 'develop workforce analytics solutions to improve selection, development, and retention of the workforce.' Identifying the right candidate has always been a challenge in any business environment. Paul, together with Jonathan Nicholson, Director and Co-Founder, assembled a team of data scientists, organizational psychologists, and recruitment experts to leverage the power of AI and machine learning. The firm builds predictive AI models to reduce employee turnover, increase business performance, and improve workforce diversity. With their AI-driven neural networks, PredictiveHire addresses errors of judgment generated by human factors with a simple formula "Client Data + PredictiveHire Science = Exceptional HR results". The formulaic process starts with methodical identification and gathering of Key Performance Indicator (KPI) data and incumbent workforce data capture.
With their AI-driven neural networks, PredictiveHire addresses errors of judgment generated by human factors
By combining the company data with PredictiveHire's AI data science, a unique predictive model is created. When applying for a job, the candidate completes a brief QX and the model instantly generates a potential performance rating. When new performance data becomes available, the model re-calibrates automatically and improves its predictive accuracy.
The results derived from this include reduction in staff turnover, no-bias while hiring, cut-back in exposure to bad hires, elimination of fraud and compliance violations, increase in speed of hiring, and ultimately improvement in sales performance. Considering the high volatility in the recruitment process, the accuracy and results are comparably remarkable. But while PredictiveHire truly enables 'blind recruitment', the process itself is not unique in the industry. The reason PredictiveHire stands out from its peers is the provision of a unique model for each customer, the machine learning that continues to improve accuracy, simple number prediction, and deployment in days–delivered through the SaaS-based PredictionEdge platform.
An example of PredictiveHire's result-oriented AI-driven HR process is the success of RED's recruitment strategy. Like every recruitment specialist RED was suffering from the lack of a definitive and objective approach to hire the best from a vast pool of candidates and was also looking to eliminate any risk of bias in recruitment. PredictiveHire, by implementing its process in four phases and using RED's specific frame of reference, has not only brought real objectivity to the hiring process but changed the ways in which RED undertakes its recruitment drive.
In the years to come, the firm looks forward to the impact AI will have on HR. Paul concludes, "We are excited about the potential for AI in HR. The ability to make more informed HR decisions will benefit companies enormously and we'll continue to bring rigor and measurability to HR business decisions that will drive companies to success."