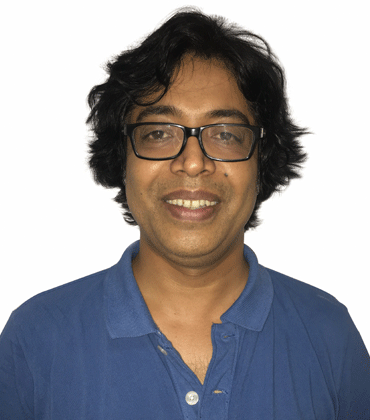 Awadhesh Kumar, CEO
The Indian agriculture industry experienced an exciting evolution in its economic set up with the recent change in power. Since agriculture is one of the major reasons behind the economic growth of the country, this financial escalation is motivating the industry to grow more crops. This being the case, data regarding the crops grown in a year and the value of those crops yield remain in the dark. To offer an effective and successful solution to this, Quenext – an AI lab - is working on their new AI platform to ascertain the value of crops yielded each year from agricultural lands across India. This AI platform is especially developed for agricultural support to assist all stakeholders with backward or forward linkages in the sector including farmers. The platform is geared towards deriving collective intelligence from connected infrastructure. The lab also gathers and analyses satellite data from past ten years to monitor and identify the value of crop yielded in all cultivated lands. The analyzed data helps Quenext to understand the behavioral pattern and the yielding trends of the farming lands which further ensures optimization of the yield.
Quenext was founded by Awadhesh Kumar and Biswadip Paul together in 2015, with an aim to provide unparallel technical solutions supporting different sectors across the country. Quenext's Decision Support System Utilities is the first use case for its platform which cuts across the value chain to bring efficiency in every section of the connectivity process without any manual intervention. The company's objective is to create a self-sufficient platform that can easily be used by various user communities including individuals or institutions, resulting in smart decision making and easy adoption.
Quenext's first launch was Energy Watch - a platform used for energy utilities
Quenext's first launch was Energy Watch - a platform used for energy utilities. The platform integrates a complete ecosystem ensuring an overall view of the system not just regarding the current state but also future states enabling one to leverage all its assets technically and economically. While expressing his views on this, Kumar, the CEO of the company states, "Energy Watch is cost effective as it meets the cost of the end consumer's load and also gives freedom to the consumer in choosing a custom energy mix that too at an affordable price.
Significant investments have been made on the global stage to connect Utilities with IT infrastructure. This connected infrastructure creates an explosion in high-velocity data-generated across a network- which further helps in collecting intelligence. Quenext EMS works in this area. "The input layer of our platform interacts with the internal network data and external data sources such as weather which has an impact on both demand and availability. It also interacts with satellite data/remote sensing data to derive intelligence across a wide area," firmly defines Paul, Co-founder and CTO of Quenext.
Quenext's utility system brings visibility to every KW of distributed generation in real time. Besides, it integrates with various data sources to generate collective intelligence which cuts across all day-to-day and real-time processes including trading decisions. "Our System has been running live at UPCL in the hill state of Uttarakhand with an average load of about 1800 MW. In last 12 months since the system has been running live, the utilities have saved close to 30 million dollars in variable charges," elaborates Paul.
Quenext's inception took place with a simple thought on why can't the end customer have the freedom to choose their energy basket. Presently, it is working with three utilities and has formed a global partnership with an advanced utility in the world. Striving every day with new thoughts and techniques, Quenext has successfully traveled a long way and is looking forward to inventing more technical solutions in the days to come.