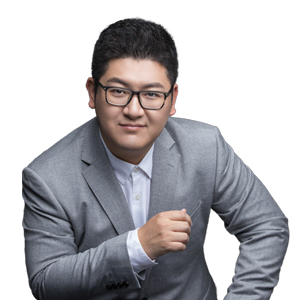 Ma Yuan, Founder & CEO
Today, computer vision has become the foundation and a key means of exploring various deep learning models to propel the use of artificial intelligence in ubiquitous, useful, and practical applications. "AI for an eye" indeed, computer vision is paving the pathway for advanced medical image analysis, facial recognition, and digital image comprehension. Amid these cutting-edge AI trends, a company that has sprouted as a true innovator is Beijing-based Pensees Technology. With an aim to unleash the full potential of computer vision, Pensees Technology is on a constant mission to coalesce AI, computer vision, and IoT technologies and build intelligent solutions for smart cities, residential communities, industrial parks, and intelligent transport systems.
Committed to developing innovative industrial applications, Ma Yuan, founder, and CEO of Pensees, recently unveiled the Pensees Singapore Institute, a new research and development facility and the company's first venture outside China. Ma Yuan believes that the facility will help the firm gain greater exposure in the Singapore region. "We are thrilled at the idea of establishing our footing in Singapore as we seek opportunities to enhance our offerings and work with AI experts from both academia and the industry," he says. At the launch of the institute, Pensees also signed two research collaboration agreements to promote AI innovation. One of the signatories is the National University of Singapore that wishes to join hands with Pensees Technology to develop an AI-based camera system under the 1004E program of AI Singapore, the country's national AI program. And, the other is a MoU with Nanyang Polytechnic for developing autonomous robots and testing various AI applications.
Pensees Technology is on a constant mission to coalesce AI, computer vision, and IoT technologies and build intelligent solutions for smart cities, residential communities, parks, and transport system
Through such collaborations, Pensees Technology aims to shore up its sustained growth strategy in Singapore and strengthen research in the field of AI and deep learning.
This steadfast dedication toward research and development has led Pensees Technology to boast a suite of innovative software and hardware solutions today for object and human face capture and recognition; and event detection and analysis. These AI modules can be seamlessly integrated with any application to offer clients a complete solution quickly. Behind the success of these solutions is Pensees' talented research and engineering teams, possessing extensive expertise in AI and IoT technology and working tirelessly to deliver unique products and services to companies. Accompanying the technical team is Pensees' marketing and business development team that is relentlessly understanding every minute requirement of clients and converting them into project milestones.
The tenacity of these approaches has brought Pensees Technology numerous success stories. In one instance, Ma Yuan narrates how Pensees helped a client build their safe city system. An area in Beijing, China was equipped with more than a thousand vehicle checkpoints and electronic enforcement systems. It had accumulated a large amount of driving data and more than 5,000,000 pieces of driving records. This system played a significant role in the process of criminal investigations for the authorities. The local authorities only needed to adopt advanced technologies to improve their enforcement capabilities. Pensees implemented a big data platform that helped the administrative body collect information from vehicle checkpoints— from the various types of videos, pictures, and resources—and the safe city information network. This platform assisted the authorities in finding more than 20 lost children and seized 30 vehicles with suspected fake license plates and recovered more than 10 stolen vehicles in just six months.
Banking on such successes, today, Pensees' products is deployed in more than 50 cities. Now, with the company's entrance in the Singapore market, Ma Yuan believes it has opened its doors to an international market. Driven by that vision, Pensees intends to continue innovating and building AI products for a worldwide audience.