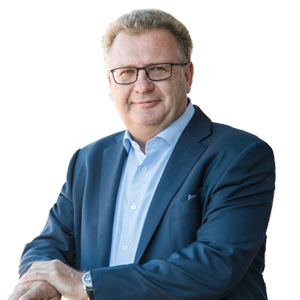 Oliver Herkommer, CEO
Artificial Intelligence (AI) is no longer a buzzword, but an inevitable necessity for business organizations. Its pervasiveness profoundly resonates with the productivity and profitability of enterprises. This is well in conjunction with years past that saw companies implementing AI in "lean production" and "lean management" for achieving better performance. Manufacturing organizations are no strangers to embracing this trend; and with the value system for today's manufacturing industry based around data-driven, cloud-enabled and platform-centered ecosystems, achieving operational excellence in both production and logistics is much better realized. For that reason, manufacturers are currently concerned about augmenting production and logistics by making investments in "industrial intelligence" to advance the data-based integration of value-added processes and to continue being competitive. The international consultancy Ingenics is an expert in this field, having positioned itself as a strategy and project partner for mid and large sized corporations for over 40 years. "Our service portfolio focuses on the entire value chain and acts as a driving force in the field of digital transformation," says Oliver Herkommer, CEO at Ingenics.
So far, AI has rarely been used for realigning production and the entire value chain. Companies recognize the potential, but lack the practical knowledge to implement projects such as automating manual and time consuming tasks. Besides the technological challenges, companies struggle with training their workforce who has hands-on experience in using them and taking them along on the digital transformation journey. The consulting approach at Ingenics always focuses on people and the question of how employees can be further developed within the organization.
Methods such as Design Thinking are particularly suitable to address the challenges of digital transformation.

Ingenics supports their customers in two directions: On the one hand lies the digitalization of products and services, and on the other the increased digitalization of business and production processes. "Rather than working from a standard blueprint, it is important to develop an individual digitalization strategy for each company," mentions Herkommer. While doing so, the company actively involves its client's employees and draws on their expertise. As we leverage the so-called digital twin, their clients can now increase the transparency of their business processes, perform predictive simulations and gather data in real-time. At Ingenics, the company sees itself as a digital architect who accompanies their customers through all the steps of their digital transformation. "We are familiar with the digital aspects of production and are experienced in the process know-how. This enables us to identify and continuously develop the digital potential for our customers," states Herkommer.

The company advises its customers on the use of AI in logistics and production. Ingenics' digital experts show, how the material and information flow can be synchronized along the entire supply chain through "smart" and interconnected objects and how AI can be used for supply chain forecasting across multi-tier supplier networks. Furthermore, the company uses AI for the next level of manufacturing in their concepts for "swarm assembly" and "pit stop production". Ingenics expects their business unit "Digital Solutions" to increase its turnover significantly. Plans to hire more experts for their internal "Innovation LAB" and develop unique digital solutions that are specially adapted to the needs of their customers are underway. To this end, Ingenics has recently launched a partnership with an AI service provider in Germany. Moreover, the company also intends to expand their existing cooperation network with other specialized software providers and system houses. Additionally, they train their employees in various areas of digitalization; a smart way to stay abreast with the latest applications and trends.

Citing among other things including the company's future, the CEO adds that they are critically analyzing how much space and scope they should give for the AI to flourish. Herkommer concedes that this dilemma inevitably leads to an ethical discussion about the use of intelligent systems. And in his opinion, AI systems should be used as a support and not as a substitute for human intelligence or performance. "Wherever proactive work is necessary, and solutions of higher quality are to be developed and implemented, human resource is indispensable, even in the long run," adds Herkommer.