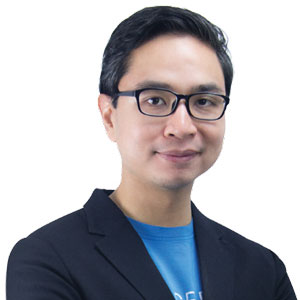 Tee Vachiramon, Founder & CEO
The idea that the world is entering a new phase of disruptive change has become one of the most discussed topics in boardrooms. This is transforming how businesses leverage new technologies. With the help of Sertis, global companies are building data infrastructure to capture and process more data and using sophisticated AI algorithms to upend existing ways of sensing, calculating, forecasting, organizing and acting. These technologies represent entirely new ways of creating value as AI and big data empower humans to generate more insights than ever before.
"AI and humans have their strengths. The best solution is one that leverages AI but works in conjunction with humans, and we at Sertis leverage the strengths of both AI and the workforce." says Tee Vachiramon, CEO and Founder of Sertis.
AI in Multiple Industries
Sertis began 6 years ago with a small office and just one employee. Supported by fast moving technology trends, Sertis has grown to more than 100 people and now offers a full suite of AI and big data products. An experienced team of AI researchers and data scientists work closely with clients to provide cutting edge customised solutions for a broad range of industries including retail, oil and gas, financial services and transportation.
Sertis recently deployed its latest technology for AirAsia, the world's best low-cost airline for ten consecutive years. The airline uses Sertis' Face Scan, an AI-powered face recognition system, to create a faster and seamless boarding process at airports. "Sertis' face recognition technology has more than 99 percent accuracy, compared to humans, which probably ranges from 70-80 percent," explains Vachiramon.
Face Scan works real-time using hardware-optimized models that run on resource-constrained devices. This has helped cost conscious clients like budget airlines invest in a costeffective and reliable face recognition system.
AI and humans have their strengths. The best solution is AI that augments humans and we at Sertis, leverage the strengths of both the AI and also the workforce
Another instance of Sertis' capability can be seen in the financial services sector. Global banks use Sertis' AI solutions to conduct Electronic Know Your Customer. This has helped financial institutions combat online money laundering and identity theft while streamlining operational procedures.
Big Data for Insights and Data Security
Sertis strives to help more global organizations across industries leverage the power of AI and big data. The company also employs a dedicated team of consultants to help clients better understand their data and generate new business insights. Sertis works with global companies to implement more accurate demand forecasts, optimise promotion spending and automate production planning. But as governments become stricter with their data regulations, Sertis also helps clients safeguard customer data through its data protection consulting team. "Data is an asset, and it is a personal asset of people. We take data security very seriously, and our solutions meet world-class requirements like EU's GDPR," explains Vachiramon.
As the world moves into this new phase of technology change, Sertis can provide end-to-end systems for data infrastructure and build customised AI and data science solutions for multiple industries.