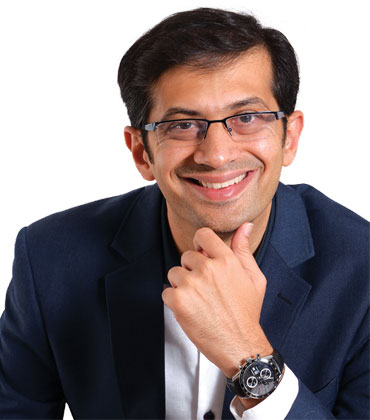 Raj Soni, Founder
Imagine a world where a chatbot could apply for leave, find the next work shift, or deliver the payments information to an employee, all in real time. While traditional chatbots have remained static answering machines, smartAI believes, with artificial intelligence (AI), there is room for much more. Recruiters, HR managers, and receptionists who are often inundated with administrative requests from candidates now have a solution that they can use to deal with the mundane tasks and stay focused on their core business processes. Leveraging the power of AI, smartAI offers next-gen bots that indulge in colloquial conversations with the users and follow their command. "Our chatbots are not just display interfaces that deliver preloaded information, but they actually go ahead and complete the candidate requests, in real time," begins Raj Soni, Founder, smartAI.
He explains that small, medium and large recruitment companies are responsible for managing the entire process from on-boarding of candidates to finding jobs and paying them. With a number of candidates as high as 5000, working at different planned sites, their requests for shift details or salary inquiry, all end up in the call centers of recruitment companies. With smartAI's bots, candidates can simply chat with the bot to get information in real time. Enabled with a cutting-edge natural language processor, "We reduce the administrative burden for recruiters and HR managers by training our bots to deal with common, repetitive, and robotic tasks," adds Soni.
Conversations that Deliver Value
At the core of smartAI is a platform that can be used to build a variety of bots for different firms. These bots can be ported on Messenger, a web page, or other chat platforms to initiate the conversation. smartAI has named its demo bot as Franky but if a client desires to rename it, the company can do that for them. Chatting with smartAI's bot is as simple as conversing with friends on Messenger. These bots understand the users' objective of the interaction and respond intelligently. They can answer to the question about a candidate's next shift by immediately connecting to the CRM application of the client and finding out where the candidate is working, the job orders, and the next shift. These bots also provide the candidates details of their reporting manager and a map to reach their destination. In case a candidate needs to get the payment details, the bot instantly connects to the client's payroll application and delivers the relevant information to them.
smartAI's bots are a personal assistant to every candidate, client contact or recruiter/HR Manager out in the field, where it can attend a multitude of users at the same time
In addition, these smart bots can also generate and email the payslip to the candidate by connecting to the payroll application, if required. smartAI's framework allows its bots to integrate with any application like Salesforce, accounting systems, or recruitment applications, as long as there are APIs available to provide real-time information. In another instance, if a user wishes to change the password, the bot not only gives the user a temporary password but also sends a reminder to reset it during the next log in. "smartAI's bots are a personal assistant to every candidate out in the field, where it can attend a multitude of users at the same time," says Soni.
Besides saving the recruitment companies from large monotonous workload, smartAI has placed all necessary security within the bots. The bots are natively designed to avoid capturing any information about the candidate but only collect them from the source system and pass it on to the destination. "It only acts as a communication medium and no data is archived by smartAI other than the name and email address of the person. This resolved lot of privacy and data protection issues," explains Soni.
Turning Experience into Innovation
Based on his 17 years of experience in a technology firm catering solutions to the HR industry, Soni felt that there is scope to make the life of the end user more effortless. SmartAI's aim is to not only solve the existing problems of the HR industry smartAI's bots are a personal assistant to every candidate, client contact or recruiter/HR Manager out in the field, where it can attend a multitude of users at the same time but to also provide users a remarkable user experience. "My idea about user experience was different and I knew there is a better way to make it simple," says Soni. First-hand experience with clients' and their customers' problems over the years gave Soni a whip hand in channelizing his thought on user experience, extensive AI knowledge, and strong determination to establish smartAI.
While the company is seeing a huge interest for its HR bots in the market currently, smartAI has stepped up to solve another issue in the industry, which is to clean the data silos within the HR firms. Recruiting companies have been storing a massive amount of data for years about their candidates that they can potentially place on job orders. However, this data is often not up-to-date or accurate, prompting uncertainty. To address this problem, smartAI has rolled out another product, data cleansing bot, which frequently contacts inactive candidates through emails to collect relevant information, including their current job or their interest in finding anew job. This improves the quality of the data that's stored in HR firms, helping them to function better. The company is improving the functionalities of the cleansing bot while adding more functionality to it. "We are also working to manage timesheets," says Soni. smartAI's goal for the next 12 to 18 months is to make these features robust within the bots and expand its footprint across Australia and the European market. "As a startup, our mission is not to take the jobs away from people but to take robots out of humans and make humans—more human," concludes Soni.