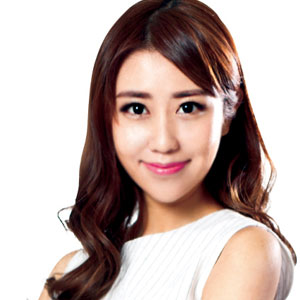 Zhang Mo, Founder & CEO
The usual and the known are oftentimes jejune, anaemic, and unstimulating. For Zhang Mo, exploring the unknown and fighting the odds of uncertainty and challenges is the dogma of life. She believes that the beauty of life lies in the very unpredictability of the future. This dangerous inclination didn't let her enjoy a relatively safe and well-cushioned life at IBM. She left her desk behind and took the path fraught with uncertainties and challenges, and in 2014, turned into an entrepreneur. Mo's company, Yi+ (Beijing Moshanghua Technology Co., Ltd.) is an innovation enterprise that is today opening up new opportunities for the over-the-top (OTT) marketing industry by transforming human-computer interaction in image and video applications. "We aim to build an AI eco-platform where new traffic entrances are continuously excavated for the content marketing industry," says Mo, CEO of Yi+.
In its early days, Yi+'s focus was on delivering free image search services to its C-end customers through its proprietary product, Dress+ (a Fashion+AI APP) Stiff competition from giants like Baidu, Alibaba and Tencent, as well as unpredictable/unstable/volatile traffic flow made it adopt a "B2B2C" strategy; ironically Alibaba, Tencent, and other big brands like Huawei are now its clients, servicing over 400 million users. "The first '2B' is our target segment which comprises of e-commerce platforms, media sites, smartphones, smart TVs and other intrusive platforms, and other intrusive platforms. Through these platforms, our final service reaches the end users," comments Mo.
As an open API platform that interfaces with various media and computing platforms, Yi+ offers three core solutions (TV+AI, Marketing+AI and Camera+AI) to realize the intelligenization and commercialisation of images and videos. They are designed to unlock and transform every frame of image and video into searchable content from objects, scenes, faces, and brands, empowering content providers with new insights. The company has also developed a large-screen AI Assistant that integrates the capabilities of TV+AI and Marketing+AI and affords highly personalized, expanded, and well-defined content via image recognition. "By leveraging on our video recognition system, users can identify content in real-time, in a matter of milliseconds." She gives a couple of examples to position the value proposition of the technology.

When a user sees his/her favorite celebrity in a television show, the AI assistant will promptly display the most relevant information regarding the celebrity such as his/her product endorsements, recent works, etcetera via a remote button or through a voice command. Similarly, information like airfares to, accommodation availability at, and food recommendations for a particular destination can be displayed on a supporting side screen when any travel program airs on the television. The presentation of this information can also be enhanced using augmented reality GIFS and effects. "This way, we benefit both '2B' and '2C' clients as advertising resources are being put to more efficient use, while consumers enjoy an interactive viewing experience."

The third engine, Camera+AI, is developed for hardware with cameras. It provides services such as photo-shopping, dynamic AR GIFs camera, smart photo album, and virtual makeup. Through real-time recognition, segmentation, and tracking of objects, scenes, and moving trajectories, companies can extend brand advertisings and facilitate online shopping. "By enhancing the '2C' user experience through servicing our '2B' clients, we meet multiplerequirements of advertisers and users via the content platform." She asserts that, Yi+ can help content platforms exploit 50 times advertising space and realize 100-fold cost optimization efficiency; advertisers can achieve a 20-fold improvement in marketing conversion rate; users can enjoy better experiences that are more fun, non-intrusive, and easier to accept.

Forging ahead, the firm intends to further optimize its '2B' services by setting up an advertising recommendation platform based on content with the highest relevance. "To achieve this we will expand recognition categories, extend application scenarios, embed more applications and platforms, and leverage real-time bidding (RTB) technology," concludes Mo.