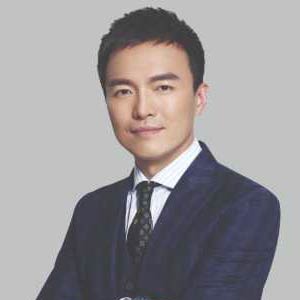 Derek Haoyang Li, Founder & Chief Educational Technologist
The traditional classroom in any school consists of disorganized pieces of chalk, a wide blackboard, a few desks, and an authoritative teacher. However, ask a student born in the 21st century to describe their version of a learning environment; the answer may differ significantly from the imagery above. With the widespread adoption of E-Learning in today's digitally-driven world, technologies like the cloud, IoT, and—more predominantly—AI, has enabled a plethora of techniques to impart education to individuals effectively on a global scale. According to Derek Haoyang Li, Founder & Chief Educational Technologist of Squirrel AI Learning, "the level of cognitive prowess displayed by computer software in every industry is reconstructing what we thought was the future." Drawing inspiration from the animal squirrel, a symbol for agility, diligence, and management, Li and his company have dedicated their time to develop an AI engine: Squirrel AI. However, while AI models have been successfully implemented in western institutions, incorporating similar education styles for Chinese markets is not as viable, owing to disparate education practices and stigma.
Keeping the vision to drive innovation in adaptive learning technology and the modes of thinking, capacity, and methods (MCM) at the forefront of its solution set, Squirrel AI Learning allocates a considerable amount of resources to raise awareness amidst the education communities of China about their interactive, personalized afterschool K-12 tutoring solution. Moreover, the company focuses on delivering holistic AI-powered educational products to ensure a quality-oriented approach to education rather than the commonplace exam-oriented system.
Squirrel AI is a student-centric adaptive learning system that delivers personalized education by applying teaching, evaluation, testing, practice, and the MCM model. The learning system understands its users' attention spans and study patterns to identify their weaknesses, recommend and provide the most appropriate learning contents for each student, and improve their academic performances by leveraging machine learning (ML) technologies and best-in-class learning practices. Besides helping students improve on academic performances, via its innovative MCM model, Squirrel AI also helps students cultivate creativity, critical thinking, integration, and various other skills to simplify and streamline the learning process. Additionally, the AI learns from teachers to recognize, store, and reenact their teaching styles, which truly personalizes the academic experience for students. "We expect to create a super AI teacher characterized by Confucius, da Vinci, and Einstein," states an enthusiastic Li. "Squirrel AI's MCM system, after completing a series of assessment tests, learning abilities, learning speed analysis, knowledge point blindness, and weakness for learners with the same score, depicts an accurate user portrait of students and their capabilities," he adds. Furthermore, owing to the company's collaboration with institutions such as SRI International (Stanford Research Institute), Chinese Academy of Science, and Carnegie Mellon University, Squirrel AI has been shown to improve the learning efficiency with unique knowledge mapping techniques, three-ten times higher than previously recorded.

To provide more evidence on the strength of the company's AI-powered adaptive system, Li shares a case study of his twin sons who, while studying in the second grade, were taught eighth-grade physics via the Squirrel AI Learning system. In five months, the children gained four-six times more knowledge points than the national average for their age group. "By understanding a child's various aptitudes, we can actively teach students in areas where they show more interest to achieve the best academic results," states Li.

Squirrel AI Learning has opened nearly 2000 learning centers and it aims to reach a total number of 6,000 learning centers in the next two years. Li and his team hope to collaborate with more organizations overseas through technology export and build partnerships with local content producers as well. Through these developmental strides, Squirrel AI Leaning is set to drive the future of AI-powered education in China and, propelled by its many awards in the field, is gearing up to bolster the academic experience of the interest-piquing millennials in the times to come.