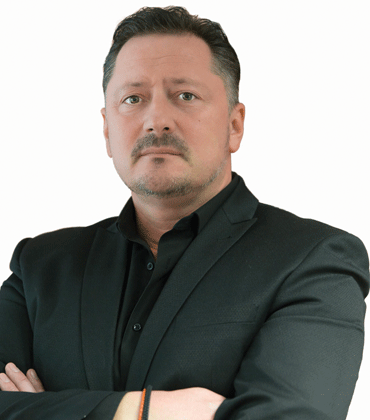 Chris Sykes, CEO & Head of AI and Robotics
AI is transforming the entire concept of business by providing more empowerment to customers, looking after their superior customer experience, convenience, and choice. With the belief that voice-controlled devices and the IoT will replace the traditional database and CRM systems, bringing in solutions to the space is a company named Volume—combining expertise with AI to improve the customer experience. "We have 20 years of experience in collating, curating, and creating content for global enterprises to ensure that they communicate with their customers in the best possible ways. We are now combining this with our expertise in AI to ensure an optimal customer experience," says Chris Sykes, CEO and Head of AI & Robotics of Volume.
By developing conversational AI platforms (CAP) to transform digital experiences into pragmatic solutions, Volume has already established itself as a centre of excellence for cognitive computing, artificial intelligence, machine learning, and humanoid robotics. Moreover, the firm's background as a technology-based digital agency has allowed them to extract the highest degree of accuracy out of the technology.
According to Sykes, the development of IBM Watson™ triggered Volume to focus on AI and offer inte-grated solutions. Thus, in April 2015 Volume partnered with IBM Watson to enhance their existing applications, and develop three 'With Watson' verified applications that were designed to improve employees' personal productivity, motivation, and wellbeing. The firm is now a recognised leader in this field delivering innovation to the UK and US as well as to the Asia Pacific region through its wholly-owned subsidiary, the Colombo Centre for Cognitive Computing (CogCom).
We understand that many organisations are simply not ready to integrate AI into their operations or digital ecosystems, which is why we developed the four-phased CSIP process
However, recognising that many businesses are struggling to find vendors to guide them through their AI journey, Volume's four-phased Cognitive Solution Implementation Program (CSIP) helps bust the myths of AI and prepares clients in multiple industry sectors to for the near future. "We understand that many organisations are simply not ready to integrate AI into their operations or digital ecosystems, which is why we developed the CSIP process," he adds.
The process begins with identifying a validated, 'use case' during the first phase and developing a rapid Proof-of-Concept (PoC). Following the verification and endorsement of the PoC, a minimum viable product (MVP) is developed to be used by the end user to deliver real value back to the business, meeting the Key Performance Indicators (KPI). "Our vision is optimizing human performance through smart machines. Delivering great service and support is in our DNA; it's why we've been able to maintain such long-term customer relationships," Sykes proudly affirms.
In addition, Volume has helped some of the world's biggest brands to empower their workforce and improve the customer experience using AI applications. This includes a global lubricants company, for whom the firm has developed a technical advisor— providing trusted real-time advice by responding to technical queries in natural language 24/7—automating the first touch, and allowing staff to concentrate on more complex issues.
Going further, the company will be focussing on developing its Digital Concierge® application, LUSY—a conversational AI platform that provides users with all information through natural dialogue and Q&A. In future, this Digital Concierge will be able to react accordingly by adjusting the type of content served up to suit the personality of the user, which could be used in a sales scenario. While progressing with LUSY, the firm is also developing applications and scenarios where humanoid robots can be deployed to extend and improve customer experience. "As well as being 'With Watson', we are a certified partner of Softbank Robotics, the manufacturers of Pepper the robot. We are developing applications for Pepper to extend the online experience into an experiential one," Sykes concludes.