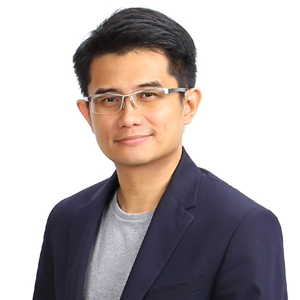 Justin Goh, Co-Founder & Business Director
The realm of science fiction has always pushed the limits of our imagination. For example, movies such as 'Iron Man' and web series like 'Black Mirror,' have already helped us envision ground-breaking innovations like space travel, cloud consciousness, holographic controls, and thought-controlled contact lenses years before they become a reality. However, today, with the emergence of advanced technologies, especially AI, things that were previously only a figment of the imagination are now beginning to grow roots in our everyday lives. The current marketplace is being driven by numerous AI-based developments, and one among them that shows immense promise is facial recognition. With the ability to recognize and verify the identity of an individual by comparing and analyzing patterns based on the person's facial contours, this AI-powered advancement is proving to be a boon to companies across several sectors, especially in the law enforcement and security domains. Realizing the potency of facial recognition, today, a number of companies are truly changing the way the technology is being utilized, and leading this pack is ASEAN-based technology firm,WISE AI, with local offices in Singapore, Malaysia and Thailand.
By providing a wide range of consumer and business-oriented AI products and services, including a state-of-the-art facial recognition platform, eKYC, and smart city solutions, WISE AI aims to make lives better and safer for millions of people in the ASEAN region. Justin Goh, co-founder and business director of WISE AI says.
WISE AI's facial recognition offering includes a fully-automated biometric system that analyzes a variety of facial features such as eye, mouth, and nose contours along with the degree of a smile and other emotions to accurately provide information like the gender and age of an individual.
Besides, it is also capable of identifying bodily actions, such as the opening of the mouth and blinking of the eyes as well as spotting the difference between photos, 3D models, and living organisms. "What makes our technology one of a kind is our high adaptability to different environments like an airport, healthcare facility, and educational institution, where our technology can attain 99.7 percent face matching accuracy," informs Goh. On the other hand, WISE AI's solutions have also simplified the standard operating procedures for customer onboarding and verification in the banking industry for account registration, ID verification, and customer authorization. Earlier, the process required an individual to go to the bank physically. However, today, using WISE AI's facial recognition technology, coupled with its eKYC solutions, these activities can be easily performed online. "This is not only resulting in offering seamless customer experience but also increasing a company's revenue while reducing the operating costs of a physical branch," states Goh.
To elucidate the aspect further, Goh shares a story of a client from the financial industry. After adopting WISE AI's EKYC 110 solution, the client was able to reduce the turnaround time of loan application from 20 minutes to less than a minute. "Moreover, the client could also significantly improve the customer experience, increase adoption rate, reduce operation costs, and prevent fraudulent transactions," mentions Goh.
In October this year, Goh was invited as a speaker at the United Nations Conference Centre in Bangkok where he spoke to 700 senior government officials from 50 APAC countries about AI and eID/eKYC.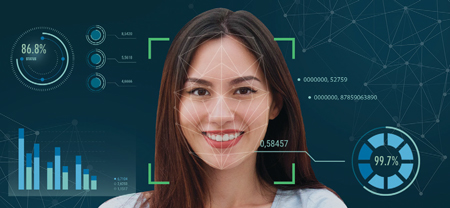 Today, WISE AI is working with system integrators and solution partners to empower their solutions with facial recognition technologies. In addition, the company is also providing its clients and partners with an end-toend eKYC solution for customer onboarding, customer verification to customer analysis and due diligence. WISE AI is currently planning on extending the application of its facial recognition solution for finding missing children as a corporate social responsibility (CSR). Goh believes there will be a sharp increase in the adoption of facial recognition in the private sector over the next 18 months in Southeast Asia especially in banking, insurance, fintech, telco, security, and retail. "It is a time where AI is becoming mainstream and we believe we are on the right track to bring the best out of the technology in the years to come," concludes Goh.