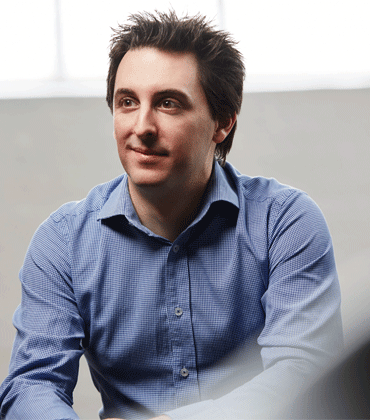 Daniel Pullen, GM
In recent years, there has been a dramatic increase in adoption of Robotic Process Automation (RPA) among businesses. While gaining momentum, the RPA technology has transformed various business processes and spurred business innovation and profitability irrespective of the nature of businesses. Companies are increasingly deploying RPA technology to automate business applications. The reason for its mounting adoption is RPA's plethora of business benefits including cost reduction, improved service delivery, accuracy, speed, and its ability to scale up quickly to meet business demand. CiGen, based in Australia, services the Asia Pac market and provides Intelligent Automation solutions and services to a number of industries. Daniel Pullen, General Manager, CiGen believes that RPA caters not only to the Banking and Insurance sector, where it has seen rapid interest and uptake, but to any organisation performing high volume and repetitive tasks on a frequent basis. He explains, "CiGen is industry agnostic and we have worked with companies across a range of industries to date, including Financial Services, Government, Media, Hospitality, Utilities & Energy, Healthcare, Core Infrastructure and FMCG."
The company leverages leading Robotic Process Automation platform– UiPath, to enable organizations to design, deploy, and manage a full-fledged robotic workforce. CiGen offers all the products in the UiPath category covering UiPath Studio, UiPath Orchestrator, and UiPath Front & Back Office Robots. With UiPath Studio, users can create process automation workflows via a graphical, Visio-like interface with drag-and-drop functionality. UiPathStudio is flexible, enabling process champions (with or without programming skills) to design and automate their day to day processes.
CiGen leverages leading Robotic Process Automation platform–UiPath, to enable organizations to design, deploy, and manage a full-fledged robotic workforce
For advanced development, users can also utilize the .NET framework to code elements within a workflow to enhance automation tasks. UiPath Orchestrator allows a business to schedule, deploy, and manage hundreds of robots from a single command centre. With Orchestrator, you can scale your robots dynamically to meet demand. Finally, UiPath Robots carry out the automations designed in UiPath Studio and can either run unattended, 24/7/365 on network servers (Back Office Robots), or share the same desktop as a human agent (Front Office Robots). CiGen offers end-to-end implementation, training, and support services for UiPath's RPA platform, in addition to selling UiPath software and providing Robots for Hire. On the advisory side, CiGen offers an extensive range of services including RPA suitability assessments for specific processes, RPA efficiency audits and best practice guidelines to help organisations plan for and overcome challenges that can hinder their automation journey.
Elaborating on a recent RPA implementation, Daniel says, "One of our customers had multiple staff members manually processing & reconciling invoices on a daily basis, where they faced many frustrations, such as repeat entry of the same data across multiple applications, incorrect input of data, and many others." Apart from this, the key problem was the time taken by employees to enter data manually and accurately. All the manual work was prone to human errors. CiGen's solutions through robotics helped the company remove the human element completely from the process. The robot process reduced time from 2-3 man hours per day to under 30 minutes per day and resulted in reduced costs, high accuracy, and allowed staff to concentrate on higher level tasks.
Since its inception in 2015, CiGen has partnered with RPA technology leader–UiPath, where they look forward to a long-term collaboration as RPA continues to expand and evolve towards higher order functions. "CiGen will look to move vertically up the 'AI stack', with RPA as the foundation and 'workhorse', complemented by higher order solutions in the cognitive/machine learning/AI space," concludes Daniel.