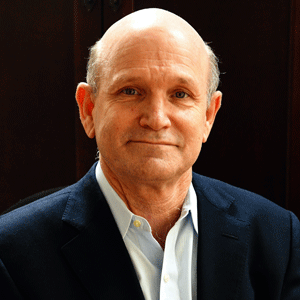 Juan F. Ferrara, Director
Identifying opportunities for improvement in organizations takes more than just a charismatic leadership. The secret drills down to how a company merges its systems, culture, technology and management within the business. For too long, businesses have relied on a ubiquitous phrase to execute plans: "We have always done it this way." In this process, companies often get fixated on symptoms and palliative responses rather than focusing on causes which can eradicate a problem. If the existing 'status quo' of your company is driving results, great! If not, heading toward Sydney, Australia, can lead you to Partners in Performance (PIP), a consulting firm that helps its clients to gain optimal business results through effective 'wiring.' "With effective wiring, we identify the bottlenecks of a business and then determine how personnel and a company can improve to achieve organizational goals," mentions Juan F. Ferrara, Director of PIP. The firm analyzes all the parameters that are difficult to change in an organization and then brings forth solutions with an apt methodology to address existing problems sustainably and promptly.
PIP leverages predictive analytics and embeds machine learning into workflows for optimizing business processes. The firm initiates with a quick diagnostic process including building a 'value driver tree' to analyze the profitability levers of its clients. This assessment, done by some adept individuals and the management team, detects the variables that anchor a company's growth and profitability. In this process, PIP brings forth a value-ease matrix that identifies the pertinent methods for improving the bottom line.
Once the appropriate methodology is recognized, PIP gradually moves to the implementation stage which lasts between three to four months. During this period, PIP encapsulates and tracks the factors needed for successful deployment until the idea moves to a sustainable stage.
With effective wiring and the appropriate use of technology, we help clients identify the bottlenecks and value improvement opportunities to capture sustainable bottom line business results
Going by its nomenclature, the firm has played prominent roles in bolstering the performance of its clients across the Americas, Europe, Australasia, and Africa. In one of its projects, the firm assisted a coal seam gas company in predicting downhole pump failures in its field of over 4000 wells. The firm assessed more than 50 variables to find out if it was possible to predict a pump failure with sufficient time to react. PIP integrated predictive data analytics and in-field expertise with a detailed model of the pump that gave 90 percent accuracy in predicting failures more than a week in advance. This allowed the coal seam gas company to make planned maintenance decisions and reduce the downtime in its operations.
The firm also assisted a hard-rock mining company identify failures in their grinding mills. They had detailed sensor information on more than 150 variables but had not been able to consistently predict failures using conventional data analysis. Combining inputs from unsupervised machine learning and supervised machine learning they developed a 'degradation index' which was used to identify future failures. From this, it was possible to predict the failure of a mill, one, three or even six months in advance with strong confidence levels.
In another project, PIP assisted a company to reduce operating costs by changing driver behaviors. After analyzing the driving habits of different drivers, PIP helped the company teach its drivers practices to reduce wear and tear of vehicle parts, such as tires reducing overall tire maintenance costs by 15 percent.
Having had the experience of serving organizations in airlines, mining, manufacturing, retail, utilities, and government, Ferrara stresses that technology can be used as more than just a shiny tool and that is what PIP is committed to. "We leverage technology to make a sustainable change in the key processes and practices and gain more business value by providing a competitive edge to our clients," concludes Ferrara.