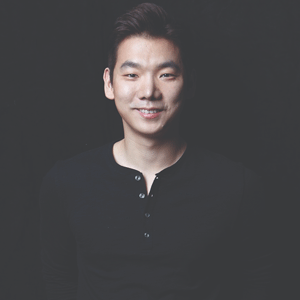 Young Jun Jang, CEO & Founder
All students have a unique learning curve. They are wired differently and ex¬hibit an individual learn¬ing pace when it comes to compre¬hending information. As a result, the classic educational system irrefutably falls short, as it's difficult for a single instructor to invest undivided atten¬tion in one student alone. Especially in Asia, dependence on human tutors has caused a tremendous drain on cost and time for parents whose children are preparing for multi-choice exams like SAT, TOEIC, and TOEFL. While adaptive learning platforms using rule-based algorithm have the poten¬tial to address the individual needs of learners, they still fall short as the algorithm is dependent on humans' in¬volvement in content analysis.
This is where Riiid fits the bill impeccably with its personalized learning platform based on futuristic AI and machine learning technology to creatively disrupt the education industry. "We believe that an AI tutor with data technology will be the next paradigm in the education market, replacing human tutors and Riiid brings that idea to life," says Jang, Young Jun, CEO, Riiid.
With an aim to standardize learning, Riiid offers Santa TOEIC, an AI tutor, based on deep learning and machine learning technology designed for TOEIC test prepping students. The solution maximizes the value of adaptive learning and provides learners with a 1:1 private tutoring experience, at one-tenth of the average cost of employing human tutors. Taking into account the complexity of learning processes, Riiid opts for a data-based machine learning algorithm that clusters input and builds a multi-dimensional question profile.
Santa TOEIC is an all-in-one solution and offers individualized curriculums with user diagnosis, analytics, personalized test prepping content, and much more. "Each of our adaptive functions can also be modularized and is offered as an independent service to any data-possessing company in multiple choice test fields," informs Jang.

To further elaborate, since the core of Santa TOEIC is based on AI, the platform analyzes a user in real time and predicts their answer for each unsolved problem, and from this data, an unbiased calculation is made to design an ideal learning path. This optimized learning path is constructed based on machine learning to help student achieve the fastest score improvement by predicting which questions student will answer wrong and selecting the ones that will yield maximum result. The concept is fundamentally different from traditional adaptive learning platforms that offers "personalized" curriculum based on difficulty level and knowledge point. "Santa's predictive capability relies solely on user behavior and is much more sophisticated, efficient, and accurate than a rule-based, manual labeling system," remarks Jang. With each new question that a student solves, they receive updated sets of questions and explanations accurately targeting their weakness. "This highly tailored experience is critical to any test prepping student aiming at a minimum passing score within a tight schedule, and is unimaginable with a human tutor," adds Jang.

To support the validity of their solution, Riiid conducted a score improvement study between 2014 and 2017 with around 1500 beta test users that studied for an average 7.4 hours in total with Santa TOEIC and achieved an average 56-point improvement. What's more impressive is that Santa TOEIC was selected as the best-selling app in the education category at App Store within three months of its launch. "The accuracy of our core technology was also tested independently by LG Uplus through 'ski,' a prediction evaluation program, which revealed that Santa TOEIC had an average prediction accuracy of 90 percent," mentions Jang. In addition, with 13 global patents and having published a paper at Neural Information Processing Systems wrokshop, Riiid is truly focused on boosting effectiveness for self-studying students.

In the days to come, Riiid is actively preparing to enter various multiple choice fields in different regions. The company is investing heavily in R&D to develop technological advantages including the use of natural language processing (NLP). "We also expect to expand our machine learning engine into China and Vietnam by 2020," explains Jang. With the immense need for advancements in the $100 billion multiple choice test market, Riiid is all set to be a game-changer with their one of a kind "AI tutor."