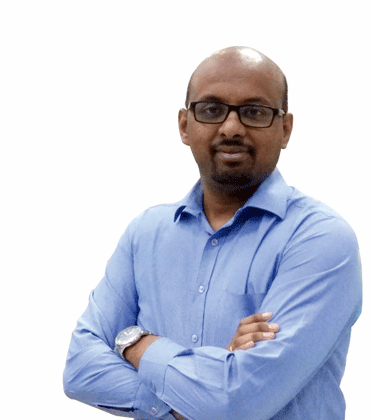 Ranjith Parakkal, CEO
Crime can be prevented with smart surveillance camera that interprets and alerts, real time, unusual activities and events. Uncanny Vision originally started out as a provider of Computer Vision SDKs for ARM processors. They are now embarking on a new product line that targets the video surveillance market using AI algorithms. Ranjith Parakkal, CEO of Uncanny Vision observes that there haven't been any substantial improvements in the last ten to fifteen years in the video surveillance market. He remarks that traditional surveillance cameras are mere recorders of video that is used only after a crime has happened—it cannot detect or prevent crime, unless accompanied by an army of people remotely monitoring these videos. Well positioned to address this challenge is Uncanny Surveillance, a product of Uncanny Vision that provides a real-time interpretation of events and unusual activities, allowing users to take immediate action. Uncanny Surveillance utilizes the power of deep learning applied on video data, and is capable of recognizing different kinds of human activity in a camera feed. Parakkal says, "With Uncanny Vision deep learning algorithms, we can understand in real time what is happening in a scene, captured by a particular video camera."
Packed with a team experienced in computer vision and deep learning, Uncanny Vision provides solutions to the challenges of traditional camera surveillance. With its key features—Human Activity Recognition, Face Recognition, Object Recognition and Video Anomaly Detection— Uncanny Surveillance runs on a smart box, Uncanny Insighter, that resides next to the camera and interprets video in real-time.
Uncanny Surveillance utilizes the power of deep learning, and is capable of recognizing different kinds of human activity in a camera feed
Parakkal notes, "The box takes video data from the camera and understands the important information happening there, and raises alerts when something unusual happens." Unlike traditional video analytics that depends on background subtraction, which is susceptible to even small lighting changes, Uncanny Surveillance depends on deep learning based algorithms, which is much more accurate. It also does this processing on the edge rather than doing it on the cloud, as pumping huge video data to the cloud, decoding and decompressing it and then applying the algorithms is an expensive affair.
The company continues to provide its Software Development Kit (SDK) service—Uncanny Deep Learning (DL) and Uncanny Computer Vision (CV). These SDKs contain computationally efficient algorithms that can run on embedded devices. Users can integrate the APIs contained in the SDKs, available for multi-operating systems, to develop more higher-level camera applications. Parakkal says, "We are like a library; basically people can build a bigger application on top of what we do."
With its primary focus now on Uncanny Surveillance, the company works with partners in solving current surveillance challenges. One ongoing case of Uncanny Surveillance in India is that of ATM surveillance—Crimes around ATM and prevention around that. "It's not only about alerts or unusual stuff, it can also be about analytics," adds Parakkal. An interesting ongoing case is a factory owner who wants to understand if workers are adhering to safety gear; Uncanny Surveillance can interpret this at very high level of recognition. In addition, the company has been working with companies in monitoring human activity inside elevators and hospital rooms.
Uncanny Vision is now striving to enhance the new surveillance technology with an audio based alert system that can detect unusual sounds. In relation to the concept of smart cities, Uncanny Vision is at early stage discussions with large system integrators to deploy smart cameras in Indian cities. Uncanny Surveillance has proven its capabilities in a short span of time. Parakkal points out, "The responses have been very positive so far."