AI: From Opportunity to Value
By Chris Bell, Chief Technology Officer, AMP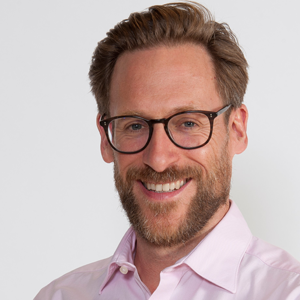 Chris Bell, Chief Technology Officer, AMP
AI has officially moved from the lab to the boardroom. The opportunities for organisations to take advantage of AI are manifold; from improving the front-end customer service experience via chatbots, through to driving down compliance and regulatory costs via intelligent automation and leveraging machine learning to guide smarter investment decisions.
This tipping point is occurring due to the convergence of massive increases in computing power, algorithms and AI models becoming more sophisticated, and, perhaps most important of all, the world is generating once-unimaginable volumes of the fuel that powers AI - data. Billions of gigabytes every day, collected by networked devices ranging from web browsers to IOT devices.
Moving beyond the hype and potential to tangible results is where a lot of organisations are now focused; most have understood and recognised the potential benefits and disruption to their industry, business models and workforce.The following considerations have proved valuable insights to my business as we develop and evolve our AI capability. The first and arguably most important step for organisations to consider is how they will harness the required data to train and refine algorithms. Typically, organisations struggle with delivering high-quality data into a single source as it is often fragmented and lacking in meaning and interpretability. From our experience, the quality of outcomes from AI initiatives improves proportionately to the ability to quickly and effortlessly ingest large volumes of historical data. In fact, evidence suggest that organisations will spend more time collecting data and building the required platforms than building algorithms and models!
When asked at AMP's innovation festival, Amplify, what a company with a rich history should do to better leverage AI, the Chief Scientist of Salesforce, Richard Socher, noted (and I'd agree): "It's a tough process in many ways. The number one step is having your data in the right place."
The underlying technology platforms will also need considerable focus and design. It goes without saying that these will be cloud or SaaS-based technologies to harness the required scale and volumes of data.
AI is not just a product of great engineering but requires advanced skills in critical thinking and creative problem solving
Organisations should also consider how far up or down the stack they want to play, and this will drive considerations around use cases, partnering and operating model.
The potential use cases and opportunities across any business are manifold. This in itself can cause consternation as executives try to figure out where to allocate capital and how to manage the associated risk. There are two approaches I would recommend; firstly, a simple analysis of the value a particular AI initiative will deliver alongside the complexity and feasibility of implementation.
Secondly, and a way to mitigate the above issue, is to pilot before scaling up. What we've learnt is that there will be considerable unknowns around the technology, data quality, training and inference of algorithms and the outcomes delivered. It's therefore important not to make big bets as you'll likely pivot and change direction through the course of your initiative.
Having this flexibility and mindset is critical and all stakeholders should go in with these. For example, one initiative we piloted ended up not proving out our initial hypothesis, but the foundational platform and capability components we developed were reusable for another business domain.
Whilst there is usually significant interest and expectation in the topic of AI at a senior level, any success of AI initiatives is predicated on strong executive sponsorship. Having someone in a senior leadership position who will not only champion the benefits but who has a good understanding and appreciation of the complexities, maintains a long-term vision and ensures there is effective communication between departments is critical.
Aside from the collaboration required and ensuring that AI initiatives are not solely business or technology driven, there will need to be an honest assessment of the organisation's current skills. It's highly likely that you'll need to partner or augment skills into your business and technology teams. Consider the operating model and whether you will federate the skills and capabilities or create a centre of excellence. How will it coexist with existing data and analytics functions? Do you have the funding and commitment to build up teams of data scientist?
Additionally, there will be new skills and behaviours required from existing employees. AI is not just a product of great engineering but requires advanced skills in critical thinking and creative problem solving.
As progress is made, results are delivered and outcomes are productionised, there must be confidence and transparency designed in to solutions. Working in a regulated industry, we are acutely aware that there must be the ability to clearly understand and trace the outcomes and results, which AI algorithms deliver. This is important not just from a compliance and regulatory perspective but for the customers and employees who are experiencing the outcomes of the models.
All organisations need to consider where and how they will leverage AI as there is little doubt that it will transform all businesses and industries. The best chance is to focus on the relevant opportunities, build a clear plan of action and make sure you embrace the uncertainty along the way!