Artificial Intelligence: The Future Business Strategy
By Pierre A. Legrand, Partner, PwC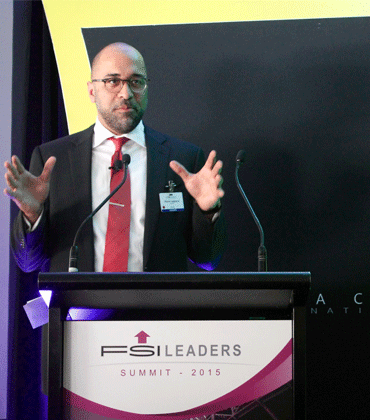 Pierre A. Legrand, Partner, PwC
The reliance on traditional business process outsourcing (BPO) to reduce the cost to execute legacy processes is becoming outdated. In the past, productivity gains have been made through business process outsourcing, off shoring, and the use of business process management (BPM) tools. There are limitations on the value these approaches can continue to provide as market factors drive the need to significantly increase or decrease scale without significant investment. In addition, more and more tasks cannot be outsourced or processed offshore either due to regulatory and data protection concerns.
Whilst there are multiple methods of automation and digitization, we are seeing the growth of Robotic Process Automation (RPA) and the gradual emergence of Artificial Intelligence (AI) as hitting mainstream due to these constraints. With RPA it is possible to make enormous scaling gains in productivity and quality with minimal investment.
We like to view RPA as the dawn of the 'Virtual BPO'.
Cost may be the obvious driver, but the benefits of RPA go well beyond just financial efficiency:
Cost - Potential reduction to ~10% of current costs
Processing time – days and hour long activities are performed in minutes and seconds
Quality - Typically 1-4% error rate incurred by human processing, reduced to a negligible error rate (<0.05%) - getting things right the first time
Scalability &flexibility – Resource and manual dependency constraints are removed to manage spikes or lulls in activity
Compliance - High process compliance due to automated nature of processing, creating a reliable audit trail
Always On – Software robots are not limited to fixed hours of work, creating the potential of processing 24x7
AI becoming Mainstream
Venture capitalist funding and investment in new AI start-ups is on the rise and technology giants are pumping big dollars into AI R&D. AI is being enhanced with deep learning and natural language capabilities that feeds off big data, leading to innovation in ways we have never experienced before. With the stratospheric rise of cloud consumption on Amazon, Microsoft, and Google and the vast amounts of data these platforms are hosting opportunities are abundant to begin to leverage AI and analytic capabilities to mine that data and present it in richer channel formats - Microsoft's Cortana, Apple's Siri and IBM Watson.
AI Opportunities and Benefits
Increasing value proposition for Customers - Financial Advisors, Call center operators and sales agents can provide "Smarter Advice" by leveraging the AI to make recommendations based on "real time" mining of big data, leveraging natural language capabilities to digest materials or to allow call center operators and sales agents to have statistically optimized 'next best offers 'prepared
Increased efficiency through automating previously human dependent tasks - Develop AI for your enterprise to provide better assistance and experience for employees. This can gradually evolve from asking questions to telling your AI to execute specific commands (reset your password, raise a ticket with the help desk, book travel, what are the top 5 articles on any given topic, etc)
Deeper Human Relationships – by handling processes for staff and clients that have historically proved cumbersome, AI and machine Learning will allow for deeper human interactions. The reason here is because the balance of time will be significantly shifted from preparing presentations and data to the conversations we have based on what the data or our Digital Assistant tells us.
So whilst the initial business case for RPA or AI might be related to cost efficiency, it is worth remembering the opportunity to significantly improve customer experience opportunities, create more deep and meaningful human interactions are the real market differentiating opportunities will exist.