Data Science, Machine Learning, and Artificial Intelligence
By Jacek Kowalski, Chief Data Scientist, Australian Unity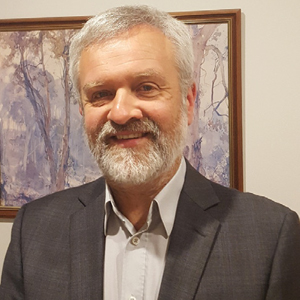 Jacek Kowalski, Chief Data Scientist, Australian Unity
Based on discussions at many industry events that I have attended over the past twelve months, there is a common feeling of confusion and uncertainty as to how artificial intelligence will impact business in many industries and how it can be applied to specific areas. A few years earlier, similar questions were being asked about data science and machine learning. It, therefore, makes sense to begin this short article by defining the related areas mentioned above.
Data Science (DS)
is an interdisciplinary field that takes advantage of scientific methods, processes, and systems to extract knowledge, insights, and hidden patterns from data in various forms—either structured or unstructured. It employs methods from areas such as statistics and machine learning and often relies on modern cluster computing solutions such as Apache Spark in order to handle large volumes of data.
Machine Learning (ML)
is an area of artificial intelligence concerned with algorithms and statistical models that computer systems use to effectively perform a specific task without using explicit instructions, relying on patterns learnt and inferred from data instead.
Artificial Intelligence (AI)
is an area of computer science that deals with the creation of machines that operate and react like humans which involve learning from data and encapsulating expert knowledge, transferring knowledge, and interacting with the environment.
The first successful implementations of AI were expert system in the 1970s. They found wider application in the 1980s, thanks to the invention of personal computers. Expert systems consist of a knowledge base and if-then inference rules. At present, the main driver of AI is the rapidly developing area of ML and, in particular, deep learning, which is based on neural networks with very complex structures.
The main areas of the application of ML, and in turn of AI, are digital image analysis and natural language processing. The latter has been increasingly applied in chat-bots and speech transcription and analysis. A particular application is used in call centres. The former has found applications in areas such as security, car safety, and medical imaging.
Although it is still early days for AI in enterprise DS (and in particular ML), they have made significant inroads as tools for decision support and contributed to a better understanding of customer behaviour. ML has been widely used in customer churn analysis, market segmentation, product recommendation, and optimization of business operations.
Workforce analytics is another area of application of DS.
There are several obstacles that companies need to overcome in order to enable wider adoption of DS and pave the way for AI. One of them is the shortage of relevant skills.
This can be partially addressed by training suitable staff members by taking advantage of massive open online courses. Most organisations do not need large teams of data scientists but they definitely need a DS leader with sufficient experience to give directions to the team and deliver practical solutions. A small team of data scientists can do a lot of work if assisted by a larger team of business intelligence (BI) analysts. BI analysts can easily perform the very time-consuming data wrangling and provide suitably formatted and cleansed data to the DS team for statistical or ML analysis and modelling. This can then be rapidly executed using open source tools such as R and Python.
Even if the DS team can produce good quality validated models,they will often face the challenge of business adoption and implementation. The implementations should in most cases, be embodied in software applications integrated with business systems (such as CRM) and business operations. Therefore, the DS team should either include software developers, have good software development skills themselves or have access to software developers who can integrate their models into existing business applications.
ML has been widely used in customer churn analysis, market segmentation, product recommendation, and optimization of business operations
Another more fundamental obstacle to DS adoption is the accessibility of data and underlying data infrastructure, which is often very fragmented and siloed. Arguably the easiest way to overcome this challenge is to build a modern cloud-based data infrastructure with a repository that contains the most relevant data transferred from the sources by cloud-based ETL systems. Such infrastructure can be experimented with and rolled out gradually without a significant upfront cost. Major cloud providers offer scalable ETL/ELT, highly scalable data warehouses and Hadoop-based data lakes suitable for storing any type of data. These companies and their partners also offer a range of BI tools and ML interfaces that can be used for processing and analysing the available data.
Successful business integration of DS and implementation of AI-based business support solutions requirethe support of the company senior leadership and a clear, practical strategy. Arguably, the best way of enabling such a strategy is by creating a centre of excellence in DS/AI. This centre would then be tasked with the identification of business areas that can be improved by DS and AI and proving the concepts in practice. The existence of this centre and its expertise should be well publicised and explained throughout the company. The centre, in cooperation with business units, should propose use cases and demonstrate the value of DS and AI. The best way to do it is to identify 'low hanging fruit' use cases that can quickly be proven and then implemented.
Very often one such case is customer retention, or more precisely, the identification of reasons behind customer churn and ways to prevent it. This can be achieved by the application of ML to historical data. Once a suitable ML algorithm is found, it can become the core of an AI application that will automatically communicate with customers at risk of churn or alert the call centre to take suitable action.
Another use case for AI is product recommendation, which again can be facilitated by cloud-based ML interfaces.
A fast emerging area for applications of AI is IoT devices. De facto open source standards such as Arduino make IoT prototyping relatively easy and inexpensive. When combined with cloud-based ML services, this can lead to streamlined development of AI applications in manufacturing, public safety and healthcare.