Digital Transformation and AI: It is Really all about Customer Experience
By Prof. Andy Chun, Regional Director, Technology Innovation, Prudential Corporation Asia Adjunct Professor, City University of Hong Kong Council Member, Hong Kong Computer Society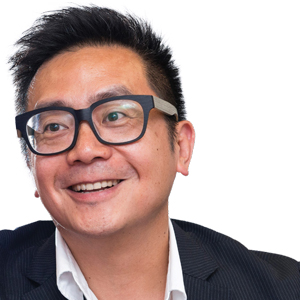 Prof. Andy Chun, Regional Director, Technology Innovation, Prudential Corporation Asia Adjunct Professor, City University of Hong Kong Council Member, Hong Kong Computer Society
Digital transformation (DX) is probably the most important task for any CIO these days regardless of industry. Unfortunately, DX is not easy. It does not simply come in a box or available as a cloud service. It cannot even be outsourced. It is difficult because DX may require fundamental changes to how an organization delivers value to its customers. It requires stakeholders to come together to rethink how an organization uses technology, people and process to best serve its customers. The upside is technology has taken the limelight. DX makes technology "the" business, rather than technology supporting business. According to IDC, 40% of all technology spending will go toward digital transformations, with enterprises spending more than US$ 2 trillion by 2019.
"When digital transformation is done right, it is like a caterpillar turning into a butterfly, but when done wrong, all you have is a really fast caterpillar," says George Westerman of the MIT Sloan Initiative on the Digital Economy. Very often, doing DX right and doing it intelligently requires using Artificial Intelligence (AI). AI, through advanced machine learning, natural language understanding/processing, image recognition, and process automation, can bring tremendous value to business. According to Gartner, business value derived from AI is projected to total US$ 1.2 trillion in 2018, an increase of 70% from 2017, and is forecasted to reach US$ 3.9 trillion in 2022.
However, before jumping on the AI bandwagon to power your DX efforts, I argue the first step should always start with customer experience (CX).
Digital transformation (DX) is probably the most important task for any CIO these days regardless of industry
I believe the main drivers for any DX effort is really to improve the overall customer experience. This may involve simplifying, streamlining, or even better redesigning customer journeys so that they are customer-centric rather than product/service-centric; turning customer journeys into frictionless and enjoyable experiences. As Mark Cuban puts it, "Make your product easier to buy than your competition, or you will find your customers buying from them, not you." In the 2018 Salesforce "State of the Connected Customer" report, it found that 80% of customers say the experience a company provides is as important as its products and services and 76% say it is easier than ever to take their business elsewhere.
Putting customers' needs first has never been as important. However, this is harder to do in our digital age, where a person may just be a user ID. A key value that AI brings is to help a company better understand its customers and what their needs are. With social media and various digital touch points, companies collect a tremendous amount of data, behaviors, and interactions for each customer. Through big data analytics and machine learning on these datasets, companies are now much better at look-alike modeling and micro-segmenting customers, allowing companies to better address long-tail needs. This provides valuable insights that can guide marketing strategies and drive customer acquisition.
With micro-segmentation, companies become better at predicting behaviors, and hence better at customer retention or reengagement, as well as gauging customer lifetime value. AI analytics helps identify the best customers as well as the most profitable products and services. AI not only helps increase sales of existing products and services, but also can act as a tool to create new products or services that best serve the specific needs for individual segments of customers.
Through the process of redesigning and rethinking customer journeys, new business models may emerge that will require AI to facilitate and streamline. Capabilities, such as AI dynamic pricing, allows companies to be more competitive and further simplify customer journeys. AI robot process automation simplifies some of the middle office work, while AI automated claims and fraud detection can further streamline back office processing. Transforming customer journeys to be a frictionless one would not be possible without AI.
Since technology such as
cloud computing
, big data, and AI, are all readily available; the challenge for digital transformation is really a race for survival. Traditional established companies, if they do not transform themselves quick enough, can easily be overtaken overnight by startups. As Charles Darwin puts it: "It is not the strongest of the species, or the most intelligent that survives. It is the one that is the most adaptable to change."