How CIOs ensure the success of AI transformation
By Pascal Bornet, Associate Partner, McKinsey Singapore and Thomas Carlsen, Partner, McKinsey Brisbane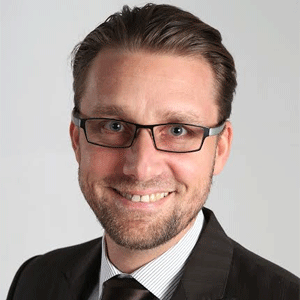 Pascal Bornet, Associate Partner, McKinsey Singapore
Artificial intelligence (AI) is revolutionizing the way companies do business. With AI, machines can now perform cognitive functions we associate with humans. Robotics, computer vision, language, virtual agents, and machine learning are all examples of AI technologies that are helping companies increase profitability and open doors to new markets.
However, in a McKinsey Global Institute (MGI) survey of more than 3,000 senior executives worldwide, only 20 percent of respondents reported using AI-related technology "at scale or in a core part of their business."
"AI is a journey, not a destination"
One challenge to achieving scale is that many companies view AI as a technology play rather than as a key part of an analytics and digital transformation.
In this context, how can CIOs achieve success beyond guiding IT to set up systems that support and enable AI technologies? While the recommendations below require coordinated efforts among an organization's CXOs, CIOs that take the lead or facilitate these initiatives can embrace the evolution of their role from business partner to a true transformational leader and help their companies realize the full potential of AI.
1. Lead with an enterprise-wide vision
Tactical AI initiatives intended to stitch upa broken process or address a short-term goal can deliver some productivity and cost-saving benefits. However, these siloed implementations often don't offer the desired scale, impact and reach.
Companies leading the way in AI set the tone from the top. MGI research shows that organizations that have successfully adopted AI report stronger leadership support from the entire C-suite—not just from IT executives and the CEO. Under the CEO's mandate, the CIO and C-suite sponsor endorse an enterprise-wide AI vision that's formalized into a business case and implementation roadmap.
2. Create an AI leadership group to ensure governance
Companies often ask us whether AI projects should be led by business or IT. Implementing technologies, such as AI-enhanced robotic process automation (RPA) or advanced analytics, requires detailed knowledge of business processes that only business users can provide. However, IT is typically at the forefront of technological innovation and has the experience to manage such implementations.
Successful AI is not a pure technology play, it is before all a business transformation
Consequently, we find the best answer is for both functions to work hand in hand. An AI and analytics leadership group combining business, operations, risk, and IT leaders enables this collaboration. This group oversees progress against the approved AI roadmap for cohesive governance of AI enterprise wide.
3. Build a center of excellence for a sustainable, scalable journey
AI is a journey, not a destination. AI technologies and concepts are evolving rapidly, and companies must identify and seize on ongoing advances. To do so, they need a flexible, skilled and multidisciplinary project delivery team to guide them through the journey. As a result, a center of excellence (CoE), which reports in to the AI/analytics leadership group, is critical to successful AI deployment, sustainability and scale. Beyond managing AI implementations, the CoE develops enterprise-wide AI policies, maintains common code and other assets that can be used across initiatives and creates a culture centered around digital innovation.
4. Integrate skills and technologies to achieve a multiplier effect
Digital technologies, AI and advanced analytics, natural language user interfaces, and process automation have innovated at a rapid pace, which continues to accelerate. Unfortunately, companies often deploy these fields independently from one another, or with limited synergies. This discord prevents them from delivering highly innovative solutions and achieving scale and ROI.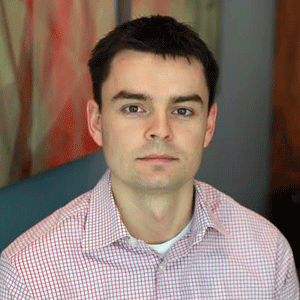 Thomas Carlsen, Partner, McKinsey Brisbane
To solve this issue, companies need to not only build a multidisciplinary CoE but also transition to "enterprise AI," where integrated project teams consider and combine the full breadth of technologies and concepts as they build solutions to business problems. One example is combining RPA to collect and reconcile millions of data from different systems with data analytics that use this information to create insights for decision making. This integrated approach enables a multiplier effect that unlocks more value from use cases and ensures a smoother integration of new technologies.

5. Place people at the center of the transformation

Finally, it's crucial for the CIO and other top leaders to anticipate and address the impact of AI on workplace dynamics, culture, communication, labor relations, and structure as employee acceptance and buy-in is vital as organizations scale AI. To build a scalable workforce for the future, the C-suite should consider identifying:

• The best combination of people and machines. AI performs some tasks better than humans—but not all. Understanding what each does better is crucial to effectively augment employees—whether automating mundane tasks so staff can focus on value-added work or using advanced analytics to process millions of data points in seconds.

• How new AI technologies, such as deep learning, and flexible team structures and approaches, such as agile, can enable greater innovation.

• Ways to organize and train employees based on capabilities instead of skills so they can more easily adapt as AI evolves.