Is AI Transforming your Business? Rethink what's Possible.
By Andreas Hartl, General Manager, IBM Cloud, Asia Pacific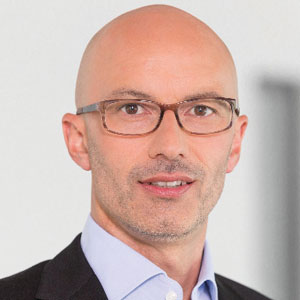 Andreas Hartl, General Manager, IBM Cloud, Asia Pacific
The world is currently at the start of a seismic technological shift that occurs every 25years or so, when business and technology architectures change at the same time, often transforming entire industries. For example, the production of microprocessors in the early 1970s enabled the invention of the personal computer about a decade later, which provided computing power at the fingertips of business people. In the 1990s, the World Wide Web led to the invention of new ways of selling and doing business over the Internet. What we call cloud computing today started out as network-centric computing two decades ago. Now smart devices attached through the Internet to massive cloud data centers have spurred digital businesses in many industries.
This moment marks an inflection point in the next era of business and technology. Today, enterprises are re-making themselves on platforms infused with digital intelligence to build operations and processes, which are designed to learn with intelligent systems. A company of experts whose knowledge is augmented by systems that learn.
We know that data is doubling every 12 to 18 months, no matter what industry we're in. The challenge is can we extract knowledge and insights from that data, scale quickly to accelerate our learning and the quality of the decisions that we make. Think about how that will change the world.
Take for example, Suncorp, a leading Australian insurer who is leveraging IBM Watson artificial intelligence technology to help their system analyze customer descriptions of motor vehicle accidents–which are often written in a conversational way, including colloquialisms and Australian slang to confidently determine liability. The new digital solution relies on Watson to conduct liability analysis and assist in fast-tracking simple claims. Artificial Intelligence (AI) is augmenting Suncorp's claim consultant's knowledge and expertise by providing data-driven insights and instilling greater confidence in their liability decisions. This not just streamlines their claims process but also helps improves the customer experience.
Now, whether you're a networking company, a financial institution, a health care provider, you need to analyze and understand from disparate forms of data, most of it unstructured, and very quickly draw conclusions. I cannot think of a single industry that is not going to be not only impacted but completely transformed with this new exponential curve and with artificial intelligence. There are many discussions happening around the value and utility of artificial intelligence (AI). In fact, a recent report by MIT Sloan Management Review asserts that almost 85 percent of executives believe AI "will allow their companies to obtain or sustain a competitive advantage."
So, what is AI? You hear a lot about AI reading images, voice recognition, organizing your pictures on the smartphone. Everybody does that and that's very easy. AI is the next era of computing and it allows us to dig through tremendous amounts of data, uncover patterns, and then make better decisions based on those insights.
Today, enterprises are re-making themselves on platforms infused with digital intelligence to build operations and processes which are designed to learn with intelligent systems
Its' not a silver bullet but real value comes from a tailored combination of tools designed for a specific business problem. AI is fundamentally a reasoning machine that builds intelligence over time as it absorbs data and the ultimate goal for AI is augmented intelligence. It is inspiring humans to leverage insights for better ideas and alternative perspectives and at the same time helping to see through our cognitive biases to points of view that might not have otherwise occurred to us.
In India, a great example of this kind of disruptive thinking is State Bank of India, which is the nation's largest public-sector banking and financial services company. They're using AI tools to get better insights into customers, so they can personalize their experience, no matter what platform they use to access the bank - online, mobile, etc. And they're doing it at mass scale.
In Singapore, Prudential has introduced 'AskPru' a first of its kind in the local insurance industry, a cognitive-enabled chatbot which is integrated into Prudential Singapore's back-end systems. Instead of searching through databases, Prudential's Financial Advisors can access the mobile app any time for up to date information on their clients such as a customer's policy cash value, policy premium due date and status of submitted claims. The App lets the Financial Advisors make queries in natural language quickly and easily, calls to the Prudential Contact Centre for additional information are reduced as well by up to 32%. Since it was launched in August 2017, the users have doubled with almost all of Prudential Singapore's 4,000 Financial consultants now using AskPru.
While there is no single path to your organization's AI journey, there are a few pointers you will find useful if you are starting on the journey for the first time. Artificial intelligence is not a one-time project, rather one needs to approach AI as a new capability that will help create a step change moving forward. Prioritize use cases by taking into consideration the impact within your business, with your customers and beyond. It goes without saying that you need to align investments with intent and a clear line of sight to their business impact. And, that does not necessarily need to be a big investment. There are small investments in AI that can provide quick returns and form the foundation of future investments and infusion of the capabilities in your business.
There are various factors to keep in mind when approaching an AI technology strategy. The main ones are:
Data Ownership:
As a business, a key factor will be ownership of the IP of your data. It is imperative that the technology you invest in does not use your data without permission to improve itself for your competitor's benefit. Every call to IBM Watson allows users to flag it with their choice on how their data is used. You have the option to opt-in or opt-out by default.
Pre-Built Industry Assets:
While your data remains yours, you also want your technology provider to have deep experience in your industry and provide a point of view and pre-built assets to allow you to start rapidly.
Infuse AI in your organization: Whether you are a start-up or an enterprise, chances are that your chosen AI technology will need to integrate with existing technologies, business process. With the many years of experience in working with enterprises, IBM has made all the Watson capabilities available as REST APIs to allow them to be infused in your business.
Quality of Machine Learning:
The amount of data your AI models need to perform optimally is a function of how good the deep learning capabilities of the technology is. This plays an important part in how quickly your projects are successful and how agile your AI systems are. With Watson, you can start quicker with smaller amounts of big data.
If you are about to start your AI journey, I do hope you are as excited as I am with
the potential AI provides businesses
today. I urge you to keep the long term vision in mind but get started with projects with rapid returns. AI is for business and companies of all sizes and across all industries are seizing upon this opportunity. As organizations now deal with massive amounts of data, the combination with artificial, or augmented intelligence (AI), is creating the next technology architecture, which is once again changing the way business is conducted. The combination is creating businesses that operate based upon intelligence, not just information, and such intelligence can grow exponentially.