Making Business Sense for the Water Industry with Intelligent Technology
By Xin Gao, Head of Innovation, Asia, Grundfos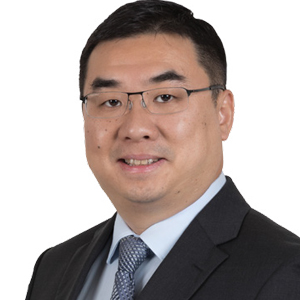 Xin Gao, Head of Innovation, Asia, Grundfos
Today, technology adoption for businesses is non-negotiable. It has been pointed out that businesses have upped their average annual investment on the Internet of Things (IoT) by four percent, with 86 percent of companies expecting that number to climb higher by 2021.
Another exciting area that major industry players are looking at is automation and intelligent technology. While there have been advances in this area in the last five years, it is poised to skyrocket further in the next five years. Because companies across industries depend on such technology to gain greater insight, connect with customers, and make better-informed business decisions.
Intelligent technology is an especially strong tool for the water industry. The world's water supply is not only strained by the growing global population and demand, it is also currently under threat from climate change. This makes securing a robust and sustainable supply of water for the future a priority on almost every nation's agenda today. What this pressing issue presents is a new sustainability challenge—how do we live large with a smaller impact? How can we use less but gain more?
Few driving forces today can help us accelerate change at the rate and scale needed, and digitalization is chief amongst them. Advancements in sensor technology and data platforms have helped propel the water industry into the future, by increasing productivity, lowering costs and consumption, all while ensuring sustainability.
Achieving a Sustainable Business Model
Intelligent technology has the capability of aligning productivity with sustainability for industries. In fact, a common misconception for businesses is that sustainability does not make business sense. How do we meet the growing demands of consumerism without increasing the use of resources to fuel productivity?
In this digital age, there need not be a trade-off between sustainability and profitable growth. One example is the advent of Industry 4.0 or the 'smart factory,' where automation and data exchange help to create productivity gains for the manufacturing sector across the value chain, and save resources by limiting material wastage and overproduction.
A key resource in industry is water. Millions of gallons of water go into making everyday products—for instance, 2,500 litres of water go into making a cotton t-shirt.
Underpinning water movement and treatment throughout the production process, pumps are responsible for a staggering 10 percent of global electricity consumption. Around five percent of this electricity can be saved, if energy efficient pumps are used instead.
Intelligent technology has the capability of aligning productivity with sustainability for industries. In fact, a common misconception for businesses is that sustainability does not make business sense
For pump manufacturers like Grundfos, the pursuit of digitalization has meant incorporating intelligence into its products to make them more intuitive and connected, enabling efficient performance. Grundfos' calls this iSolutions—a range of products with a focus on connectivity, intelligent monitoring, and adjustment features to optimize water efficiency across the entire system.
Digitalisation opens the door to a more sustainable business model that not only allows companies to produce more with less, but also helps them avoid unnecessary waste of resources such as energy and water.
Sustaining seamless operations
For businesses, downtime, repair, and maintenance can be extremely costly and disruptive. This applies to water supply systems as well, which is not only made up of several complex and crucial components that are subject to breaking down, but also have an infrastructure that is subjected to great wear and tear brought about by constant pressure from the water supply.
For example, water loss due to pipe breaks and leakages are a common challenge faced by distribution systems, and is a huge problem for water providers. In fact, 45 million cubic meters of drinking water are lost daily through water leakages in the distribution networks—enough to serve nearly 200 million people.
With intelligent technology, water professionals can build an operations model that ensures the sustainability of our water systems, from delaying its inevitable wear and tear to ensuring that faulty parts are replaced efficiently. Water management can be pre-emptive and predictive to ensure that we are constantly monitoring the conditions of our water systems and attending to every change adequately, and addressing any issue before it happens. In the light of this, water providers around the world are increasingly leveraging real-time sensors and data analytics to support their daily operations.
For example, with water leakages, a key factor contributing to the wear and tear in water pipes occurs when there is excessive pressure coming from a constantly high-water supply. With digitalization, water providers can use technologies that intelligently adjusts water flow according to demand with remote sensors. This reduces any excess water pressure, which in turn limits water leakages and losses, minimising cost and energy.
Digitalization also empowers distribution models that can recommend when assets need to be replaced. Pumps, sensors, meters, and pump controllers can now all be connected to a centrally hosted server via an internet-based system. This allows for changes in performance and energy consumption to be tracked and documented, even automatically generating reports and trend graphs, giving an indication of wear or damage to businesses and enabling periodic plan service and maintenance accordingly.
Not a magic bullet
While intelligent technology presents several exciting opportunities for water management, it is not a magic bullet for all of the industry's current issues and challenges. Intelligence and data are only as good as our interpretation and application of it. Machines can perform quicker, with greater precision, and fewer errors, but human analysis and interpretation is still crucial, and uniquely human traits such as questioning and investigating will always play an essential role in applying innovation and technology in a way that is beneficial to the entire water industry.
As the industry looks to operate and manage water resources in an increasingly volatile environment in the next few years, its immediate challenge is to structure data and smart water management in a way that can maximize its potential. We can expect greater collaboration between machines and humans to pull these water use observations into actionable information for use in the years ahead, especially as the adoption of such intelligent technology becomes more widespread, and the cost associated continues to decline and become more accessible.