The Rise in Automation - Staying One Step Ahead
By Richard Goddard, MD, Head of the Technology Practice and Kirti Lad, Director, Harvey Nash Executive Search APAC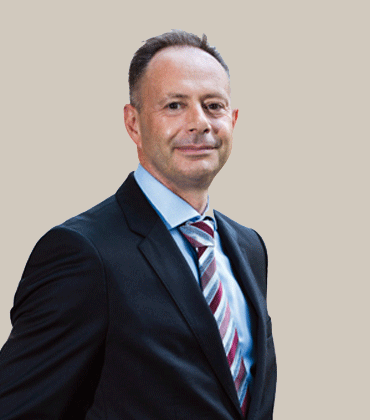 Richard Goddard, MD, Head of the Technology Practice
The pace of technological change is rapid as we near 2020. So rapid in fact, that according to the Harvey Nash Technology Survey 2017, representing the views of more than 3,200 technology professionals from 84 countries, more than half of APAC tech professionals expect their jobs to be automated within ten years, compared to 45 percent globally. In order to stay ahead of the current pace of advancement, 87 percent believe their career would be severely limited if they didn't teach themselves new technical skills.
From tackling the possibility of their job roles being automated, guiding organisations through this time of digital transformation, to staying ahead of the game in terms of skills development and innovation, tech professionals are dealing with varied challenges, many of which are far removed from the realms of traditional IT.
Shape of the Workforce in the Age of AI and Robotics
In the future, technology will impact every area of our lives and inevitably many tech professionals and other roles will be replaced by automation and robotics. The Technology Survey reported APAC tech professionals see Robotics (87 percent) and Artificial Intelligence (84 percent) as important in five years' time, in addition Augmented Reality (86 percent) and Virtual Reality (85 percent) are also seen as highly influential.
"In the future, technology will impact every area of our lives and inevitably many tech professionals will be replaced by automation and robotics"
The likelihood of some tech roles being "eaten by technology" depends on their function. It is no surprise that Testers and IT Operations professionals are most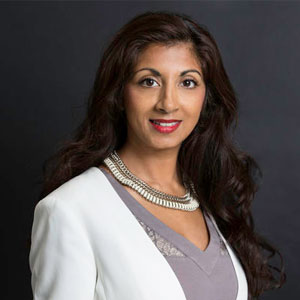 Kirti Lad, Director, Harvey Nash Executive Search APAC
likely to expect their roles will be significantly affected in the next decade (67 percent and 63 percent respectively). Whereas, those in Programme Management and CIO/VP IT roles are least affected (31 percent and 30 percent respectively) and less likely to believe a substantial part of their role could be automated.
Ten years from now, it is possible the technology function will be unrecognisable in today's terms. Even for those roles relatively unaffected by automation, there will still be a major indirect effect as it is highly likely up to half of their colleagues may be machines by 2027.
In response to automation, skills development and self-learning is a top priority on tech professionals' agendas. This is more than just formal training or qualifications, continuous learning needs to be part of an individual's DNA. The survey revealed that developing new skills is a priority for almost everyone in tech (88 percent in APAC, versus 94 percent globally) as careers would be severely limited if they did not seek ways to improve and grow. Technical skills in development and analytics are seen as the 'hottest' to learn right now.
Diversity in Tech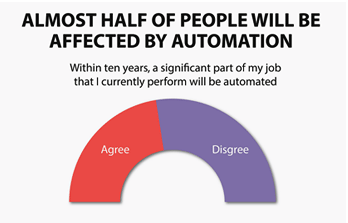 This year, the Technology Survey reported 16 percent female respondents (compared to 14 percent in APAC), a minuscule increase from the 13 percent who responded in 2013. The pace of change is glacial and at this rate, it will take decades before gender parity within the technology function is reached. However, there are green shoots of progress. Our recent Harvey Nash/ KPMG CIO Survey highlighted a positive outlook in terms of diversity advancement; some of the countries in APAC have made great strides in improving the diversity of their IT leadership. In Hong Kong, women now hold 22 percent of senior IT roles, placing it second in the world for female IT leadership, just behind Norway. China is now fourth in the global rankings, with Australia and New Zealand taking sixth and seventh places respectively. These findings highlight that whilst there is still much to do, diversity progress is being made in the region.
Future of the Workforce
Technology is the great enabler of our time. It is now shaping careers and transforming business and society, in a way that we may not have imagined a mere decade

ago. With the possibilities of Artificial Intelligence, Robotics, and Virtual Reality becoming tangible and increasingly mainstream, we are starting to see how these technologies can be used in a myriad ofcreative and exciting ways. As the survey revealed, technology is going to have a profound impact on the jobs markets and our lives within the next decade. Tech professionals need to continually seek to develop their skills and focus on self-learning as a key to career success, in order to stay one step ahead of the pace of change.
Harvey Nash Executive Search offers its services in the specialized fields of Executive Search, Leadership Consulting, Succession Planning, and Talent Assessment. Established in 1988, the company has more than 40 offices across Europe, North America, and Asia Pacific.