Your AI Employees are Ready to Supercharge Productivity
By Jin Hian Lee, Founder, mimetic.ai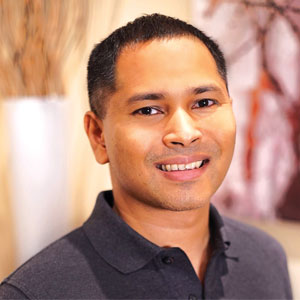 Jin Hian Lee, Founder, mimetic.ai
Artificial Intelligence (AI) is a field with a long history, and after two boom-bust cycles in the 1960s and 1980s, it is once again enjoying a renaissance in funding and attention fuelled by recent advances in mathematical techniques, computing power, and the availability of big data.
In the sixty years since John McCarthy coined the term Artificial Intelligence at the 1957 Dartmouth conference, AI technologies have slowly advanced to the point that they enable capabilities such as computer vision and big data analysis in fields as varied as defense, digital media, and marketing.
AI is now positioned to transform the workplace. Klaus Schwab, the Founder and Executive Chairman of the World Economic Forum, has called AI the engine of the fourth Industrial Revolution—a "technological revolution that will fundamentally alter the way we live, work, and relate to one another."
The Future is Now
Today, companies can take advantage of a new generation of AI powered employees to power productivity. These autonomous employees handle mundane or routine tasks and integrate seamlessly with people in a natural conversational way, making them more efficient and productive.
Specialized AI employees help everyone schedule meetings, work with lawyers to analyze contract documents, assist HR teams in on-boarding new staff, provide tier 1 customer service or act as online sales assistants.
No matter which industry it is, there is an AI employee that is transforming the way things are done.
In the future, technology will impact every area of our lives and inevitably many tech professionals will be replaced by automation and robotics
AI Supercharges Productivity
As a case study, let's examine a very common task within organizations - scheduling meetings.
Companies long ago realised that a CEO's time was too valuable to be spent on scheduling meetings and other administrative work. AI now allows companies to bring that productivity gain to everyone else in the organization.
It may not be obvious at first, but professionals and managers easily spend 10-15 percent of their week just scheduling meetings. In addition to the basics of finding available times and sending reminders, organizers need to handle time zones, follow up with people, book meeting rooms, and reserve resources like projectors or video conference equipment. Once everything has been confirmed, more often than not the meeting will be rescheduled, and the scheduling process starts all over again.
An AI scheduling assistant would take over that burden and help organize both internal and external meetings just like a real assistant. Progress in cognitive AI technologies like natural language understanding, reasoning, and planning allows AI employees to read and respond to emails and handle all the back-and-forth negotiation.
The productivity gains can be significant. First, there is no learning curve – by speaking human and integrating seamlessly into existing workflows, AI assistants immediately reduce email clutter. More importantly, an AI scheduling assistant doesn't forget to follow up, so important meetings don't get lost, and everyone is freed from the cognitive burden of scheduling.
Teams that have adopted AI scheduling assistants have seen savings of 10-15 percent of their time as well as more sales opportunities closed. Accenture & Frontier Economics study predicts AI could double the economic growth rates of many advanced countries by 2035. The winners of the next decade are adopting AI now to position themselves to gain a competitive edge in productivity and capital efficiency. Yesterday, computers replaced slide rules. Tomorrow, cars will drive themselves.
For today, AI employees are ready to enhance your organization's productivity by handling the busywork and freeing your people to add value to the organization.
mimetic.ai is the maker of Evie, an AI assistant that schedules meetings like a real person. The company was founded in 2014 and is headquartered in Singapore.